We have been leading the fight against chest, heart and stroke illnesses in Northern Ireland since 1946.
On Friday 14th June 1946, 16 visionary volunteers called a meeting in a borrowed room on William Street South, Belfast.
There they set up the first NI branch of the National Association for the Prevention of Tuberculosis.
Three quarters of a century later, the world looks very different. But that organisation is still thriving, albeit with a new name.
It is, of course, Northern Ireland Chest Heart and Stroke!

#NICHS75Stories for 75 Years
To mark our anniversary, we will be sharing 75 inspirational stories from people who make up the NICHS family – from people who have used our services or survived a condition, to selfless supporters who have went above and beyond in their commitment to NICHS, to some well-known faces from our staff who have been serving with us for decades.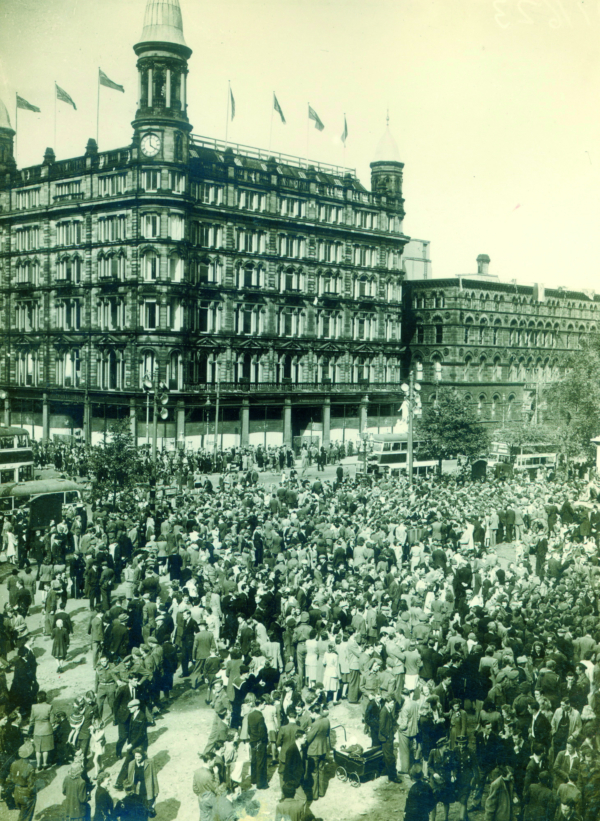 1946 was a very big year for Northern Ireland; legendary footballer George Best was born, local artist John Luke completed the infamous Northern Rhythm, and Nutts Corner replaced Belfast Harbour as the principal civil airport. But, as well as significant progress in sport, art and aeronautics, 1946 saw a huge step forward for public health.
In June of '46, 16 visionary volunteers set up the first NI branch of the National Association for the Prevention of Tuberculosis, an organisation that still thrives today, albeit under a new name and with a more varied purpose – it is, of course, Northern Ireland Chest Heart & Stroke.
By 1946, the second world war had ended but the repercussions of six years at battle still rippled through the farthest corners of Northern Ireland. At the beginning of the war, rationing in NI was more relaxed than neighbouring England and conscription was voluntary, but the relative comfort did not last. Northern Ireland's industrial contribution to the war effort, including aircraft, ships and linen, made it a target. The Belfast Blitz of 1941 devastated the city. Over 100,000 people were left homeless and deprivation, particularly in the cities, was rife. In the countryside, families supplemented rations with homegrown vegetables but, in the city centres, poor nutrition, inadequate cramped housing and poverty, exacerbated by returning servicemen, waged a third war – this time on health.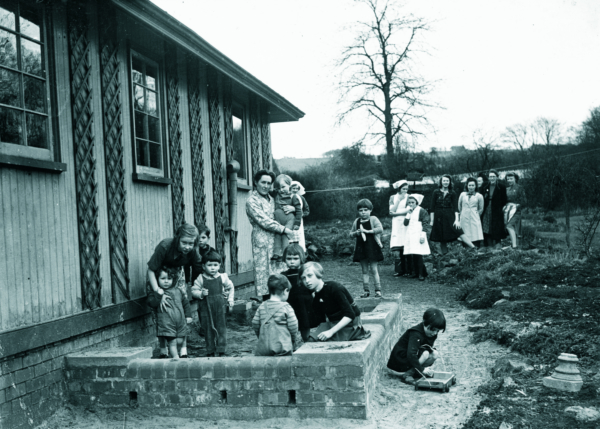 The new enemy, an airborne bacterial infection, Tuberculosis (TB), was actually anything but new, having existed in Ireland since the 1600s.
But, with the poverty of post-war, the infection rate was on the rise and Northern Ireland was suffering from the highest death toll from TB of anywhere in the UK.
Northern Ireland was in crisis. Recognising the devastating effects of this pandemic, the 16 volunteers called a meeting on Friday 14 June 1946, in a borrowed room on William Street South in Belfast. Their mission was to educate people about TB, disseminate information about the disease and care for those suffering.
Today, the core values instilled by these volunteers remain unchanged; those of compassion, courage, consideration and commitment. The charity won the war against TB and adapted and evolved, changing its focus to concentrate on all diseases of the chest and heart in 1959, and further expanding to include stroke in 1976.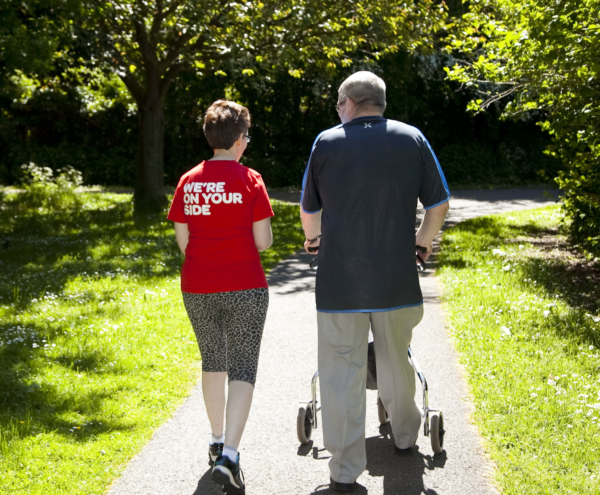 In 2020/21, we have continued to support the front line in the face of adversity and, during the recent COVID-19 pandemic, have committed to change, learn and grow. All our care rehabilitation programmes, support groups, and even our respiratory-support choir!, normally all delivered face-to-face, have been adapted to a virtual, socially distanced platform (Zoom).

Through lockdown we have continued to disseminate advice on healthy living and preventing disease: we have successfully hosted webinars on sleep, stress and diet, delivered health checks to the general public, and offered a wellbeing programme to local businesses and their staff, all online. Plus, ensuring no-one was left behind, we introduced Blood Pressure and Atrial Fibrillation testing units into homeless hostels, combined with online training for the hostel staff .
Always mindful that not all our clients are in a position to embrace new technologies and recognising that many of them have been shielding during the pandemic, we have kept in touch with posted monthly newsletters, a system of support telephone calls (32,100 call made to date) and through our newly established walking groups for Cardiac clients.

What's more, we have created a one-of-a-kind COVID recovery service, actively caring and supporting sufferers of long COVID.
It has, no doubt, been a challenging 15 months but, as always, we have adapted to face your most immediate needs and to be exactly where you need us, when you need us, to support you and your family through your most diffcult time.
Today, as we celebrate 75 years of NICHS, we look back to the beginning and thank the original 16 volunteers:
Mr Bradley McCall (chair), Dr H Aiken, Dr B R Clarke, Mr Davidson, Councillor C G Hall, Dr H P Hall, Miss J Heslip (later Mrs Middleton), Mr D Lyttle, Mr B McGuigan, Mr A Millar, Mrs J Oliver, Mr J Parry, Mr D Ross, Mr W Scott, Miss D Todd and Dr N Whyte.
1946

NICHS was founded as the Northern Ireland Branch of the National Association for Prevention of Tuberculosis on Friday 14 June.

1947

Established an Advice Bureau to give support to TB patients.

1951

Organised handicrafts as therapy for patients in the TB sanatoria.

1955

Started working in partnership with the Northern Ireland Tuberculosis Authority on aftercare for people leaving sanatoria.

1957

Distributed 10,000 anti-smoking blotters to schools in Belfast.

1958

Gave out first research grant – £35 to Dr Knox for equipment to use in research into Chronic Bronchitis.

1959

Changed name to The Northern Ireland Chest and Heart Association.

1965

Posted first appeal letters to large industrial firms and banks in NI – £210 received from six companies (almost £4,000 in today's money).

1969

Established a scholarship scheme for specialised training for nurses.

1973

Set up the First Stroke Club, in East Belfast.

1976

Changed name to The Northern Ireland Chest Heart and Stroke Association.

1984

Became the first ever Charity of the Year for Belfast City Marathon.

1985

Purchased the charity headquarters on Dublin Road, Belfast.

1987

Established the first Cardiac Support Group.

1997

Established the Young Stroke Scheme.

1998

Developed the first Highway to Health, in Strabane.

2001

Set up the first Carers' Support Group.

2002

Developed the Health and Homeless Programme alongside the Simon Community.

2004

Began to work with schools with Chester's Playground Games.

2007

Delivered the first "Taking Control" Self-Management Programme.

2010

Developed the Post-Rehab Exercise Programme (PREP) for stroke survivors alongside the Southern Trust.

2015

Gave the largest research grant to Prof Tara Young for her "Eye to the Window". Value Cabs donated £125k towards the research.

2017

Significantly expanded the Respiratory and Cardiac Care Services.

2018

Chris Henry (Ulster & Irish Rugby Legend) raised £150k for NICHS in his testimonial year to support a 3-year PHD developing a programme to increase physical activity in primary school children.

2020

During the COVID-19 pandemic, modified Care Services for online delivery via Zoom. Delivered PPE to local hospitals to support the fight against the pandemic.

2021

Lobbied for NI ban on smoking in private vehicles carrying children.