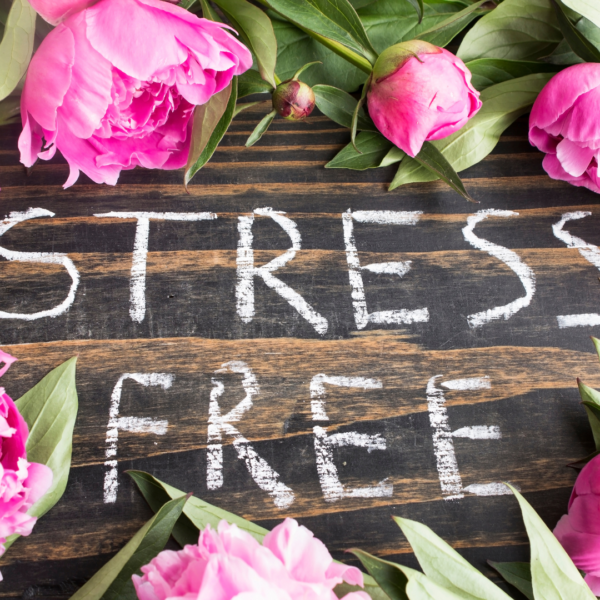 Times are changing.

Spring had sprung, the weather has reached double-digits (sometimes!) and the News is buzzing about COVID-19 vaccination schemes and the roadmap out of lockdown.

For some, these changes may feel like a glimmer of hopeful light after a dark winter, but for many, the continued shifts and uncertainty may cause feelings of anxiety and stress.

Let's talk about stress.

Stress is a major issue in Northern Ireland that affects 2 in every 3 people. Common signs include: sleeping problems, sweating, loss of appetite and difficulty concentrating. Worryingly, stress can impact on high blood pressure that is a risk factor for stroke and heart disease so, it is extremely important to try and manage your stress this Spring.

Making changes to your lifestyle can help (follow our 5 Top Tips for Managing Stress below). Try to identify what makes you feel stressed at home, work or school - understanding the causes can be the best way to help you avoid or cope with stressors in your life. Also, talking to your family and friends (or to your GP) can help if you feel very anxious.
Stressed about your stress (and with good reason!), we at Northern Ireland Chest, Heart & Stroke have set up a series of six stress-busting videos aimed at equipping you with the tools to tackle stress.
The videos include a variety of breathing and mindfulness techniques to offer the support needed for anyone suffering from stress.

The videos are available FOR FREE online (click here to check them out!).

OR, follow our 5 Top Tips for Managing Stress:
It is so important to look after yourself. Always remember that you can change – just focus on the small steps that are most useful to you.
Connect

– Keep in contact with family, friends, colleagues and neighbours, particularly those that live alone, using online video tools and telephone. Remember that constant news/social media updates may increase your stress levels. Only view creditable sources, and it may be helpful to limit how often you check these.
Be active – Regular physical activity can benefit both your physical and mental health. Find something you enjoy. Take time for physical activity including exercise outdoors in line with government advice, or try out online physical activity classes at home. Remember that gardening and housework also count.
Take notice – Acknowledge your thoughts and feelings and be kind to yourself. Let go of what you can't control and focus on what you can control. Try out some of our online Stress Management tools, which include videos on breathing techniques, reframing and mindful cooking.


Keep learning

– Take time to relax by learning a new skill. Learn a new language online, try a new recipe, listen to a podcast on a topic you want to learn more about. This gives us a sense of achievement, and increases our confidence and enjoyment.

Give

– Giving our time and helping others also boosts our own wellbeing. Try a random act of kindness such as delivering groceries/ medication for someone that can't leave the house. Don't forget by staying at home you are helping your community and the health service.