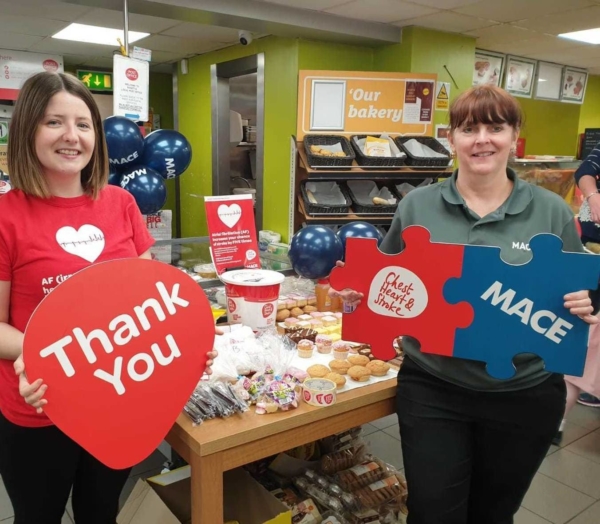 A hassle free way to give through your pay!
Payroll Giving, also known as Give As You Earn, is a simple way to make regular donations straight from your salary. It is one of the most tax-effective ways of giving to charity as it comes out of your gross pay (before tax) so it will cost you at least 25% less.
How do I donate?
Setting up a regular donation is easy. If your salary or pension is paid through a company, you can make a regular donation to us through your company's Payroll Giving scheme. You choose how much you would like to donate, either monthly, or weekly. Just download and complete our simple form and give it to your Payroll or HR department to process.
If your employer doesn't offer this type of scheme you could ask them to set one up by contacting the Charities Aid Foundation (CAF) . Alternatively you could consider setting up a regular gift to NICHS and gift aiding your donation.
Every time you're paid, your Payroll Department will deduct the agreed amount from your salary; there's nothing more for you to do. Your donation will cost you even less, as it comes out of your gross salary (before tax). So if you agree to give £5, as a basic rate taxpayer you'll only pay £4 - the taxman makes up the remaining £1.
| | | |
| --- | --- | --- |
| You Donate… | It costs a standard rate tax payer (20%) | It costs a higher rate tax payer (40%) |
| £5 | £4 | £3 |
| £10 | £8 | £6 |
| £15 | £12 | £9 |
What are the benefits?
It's simple: Sign up using one simple form.
Donor privacy: You decide how to keep in touch.
Control: You can stop or change your donation at any time by contacting your payroll team.
Pay less to give more: It's the only way to give that allows full tax relief on donations.

Your donation will help to fund our life-changing work across Northern Ireland.
Thank you for helping us lead the fight against chest, heart and stroke illnesses.
For more information about Payroll Giving please email supportercare@nichs.org.uk or call our supporter care team on 028 9026 6743.