£10.00 - Sign Up Now
Date & Time:
11am Sunday 25th September 2022
Location:
Lurgan Park, Windsor Ave, Lurgan, Craigavon, BT67 9BG
NB - New Date!
Regrettably due to the industrial strike action affecting ABC council services this event has now been postponed until Sunday 25th September. We are very sorry for any inconvenience caused, however this is due to circumstances beyond our control and our utmost priority is the wellbeing and safety of all participants, and to host a fabulous event with all facilities available. We do hope that this will not impact on anyone who had planned to attend and support the event, to whom we are extremely grateful.
Hoping to see you in September!

Step up this September as we #RunToRemember a loved one lost to a chest, heart or stroke illness or in support of the 1 in 5 people in Northern Ireland who is currently living with one of these devastating health conditions every day.

Join #TeamNICHS for a 5K or 10K walk or run on Sunday 25th September at Northern Ireland's largest and most beautiful urban park. This family friendly, all-inclusive event is the perfect way to enjoy the stunning scenery as you get fit to help fight heart disease, and take time out to look after and improve your own heart health.

Hosting the event is NICHS ambassador Gillian Abraham who, along with her brother James Davis, sadly knows only too well the tragic impact of a heart attack on a family. The mum-of-four from Lurgan explains, "My dad Martin died suddenly of a heart attack in 2004. Despite the time that has passed I still can't properly express the shock and pain of his loss into words, and there is not a day that goes by that I don't think of him and how special he was to us. My mum also suffered from heart disease. A year before my dad passed away Mum took ill, requiring nearly seven hours of open heart surgery to repair and replace a faulty valve. Those were seven of the longest, most frightening hours of our lives as we waited to hear everything was going to be okay. Then in April 2015, my mum had a stroke. Thankfully, because of Northern Ireland Chest Heart & Stroke, I knew the signs so thankfully I was able to get my mum to hospital, which probably saved her from it getting worse. Dad was a popular member of the teaching staff at Brownlow Integrated College for many years and we are sure that many of his former colleagues and past students will remember him.
We would be so grateful for the support of anyone who would like to join us in raising much-needed funds for Northern Ireland Chest Heart & Stroke in memory of our dad, their own loved one, or in support of anyone currently living with one of these terrible health conditions."

Making A Difference



The funds raised from this event will really change lives. We encourage everyone to try and raise at least £50 sponsorship per person (or £100 per family) but every £1 donated will make a difference to our vital work. As almost 90% of all our care and prevention services and research are funded exclusively by public donations, we need your support to keep taking steps towards achieving the dream of a Northern Ireland free from chest, heart and stroke illnesses.
So, have a heart, make a splash in red this September and help save lives! Sprint around the lake to try for your best time, or take it easy at a snail's pace and stop to take a snap with the swans along the way, it's up to you!
Adult Registration fee for 5K & 10K event - £10
Under 18s - FREE NB: Only include the amount of paying adults over 18 when asked how many people you are registering for this event.
Registration fee includes a FREE fundraising pack and a #RunToRemember medal for each participant who raises the minimum fundraising target of £50 per person, or £100 per family !
If you would like to purchase any of our merchandise to wear at the event, including one of our logo branded Chest, Heart & Stroke T-shirts or a Run To Remember Running Vest please click here to visit our online shop

How to sign up

1. Sign up by completing the form below.
2. You'll receive an automatic email when your form is submitted and one of our team will be in touch shortly after that.

Our sincere thanks to the following local businesses without whose generosity this event would not have been possible:
Lurgan Credit Union
McDonald's Lurgan
Norman Emerson Group
Print it Lurgan
Trade Signs Lurgan
High Street Harvest
MACE, Victoria Street, Lurgan
Armagh City, Banbridge and Craigavon Borough Council
Tesco, Lurgan
If you have any queries about this event please contact our Events team on events@nichs.org.uk or by ringing (028) 9032 0184.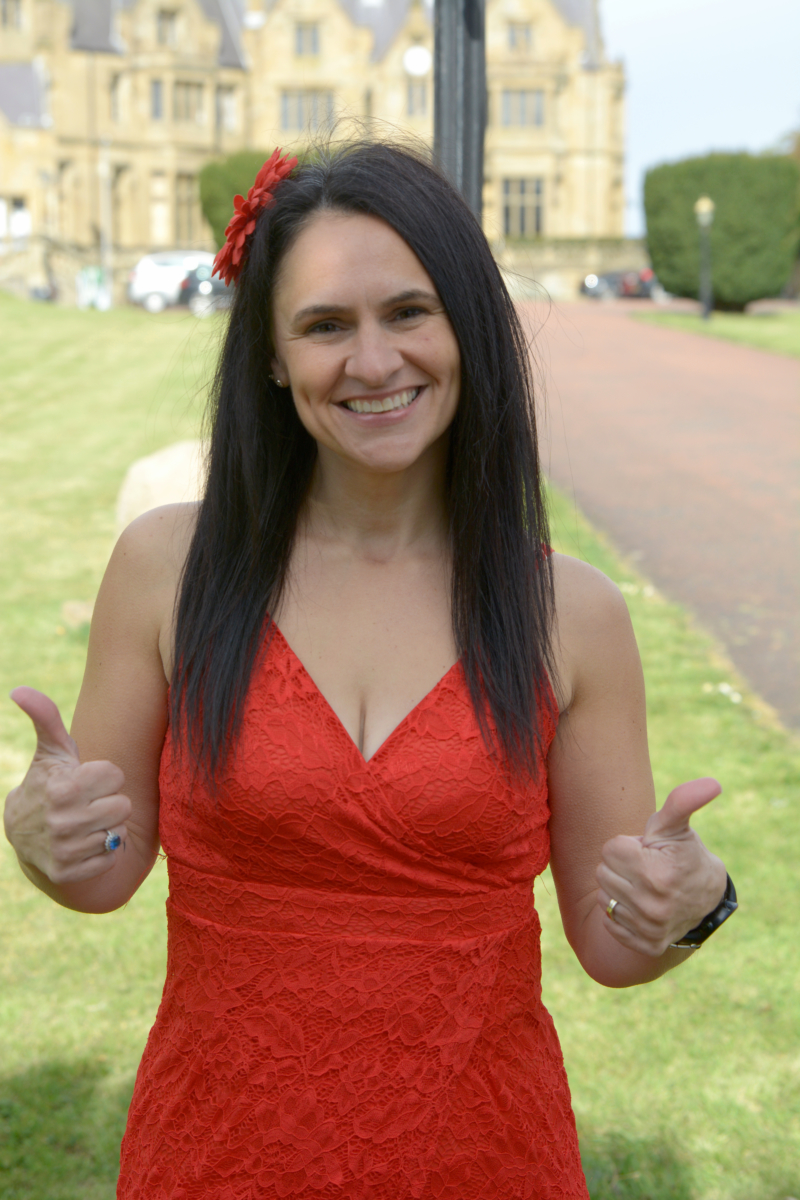 I know that one of the things that can increase your risk of heart disease is having a family history of it so after I had my third child, I decided to start going to the gym to get fitter and give running a go. I caught the bug and unbelievably, soon after my first 5K I was doing full marathons! My message is that heart disease can happen to anyone – it is our biggest killer in Northern Ireland. We all lead such busy lives but we need to find time to look after ourselves too – and there's no reason not to have fun while we do it.

Gillian Abraham, NICHS Ambassador