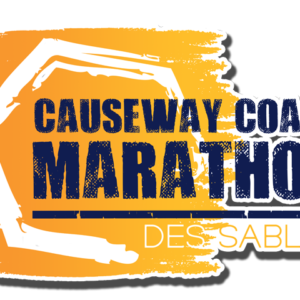 Sign Up Now
Date & Time:
Saturday 19th September 2021 - Start time depends on event type
The Causeway Coast Marathon needs little introduction. It's truly iconic in the trail running world and has established its self as one of the top trail runs in the UK.
All Causeway Coast events will be fully waymarked and will follow the paths, tracks, beaches and coastline of the Causeway Coast Way – probably one of the most spectacular coastlines in the whole world. The entire route passes through magnificent coastline scenery with fine views of wide bays, sandy beaches, dramatic cliffs and offshore rocks, all of which characterise the Causeway Coast, making its beauty and uniqueness world famous. All events will run through the world famous Giants Causeway with the Marathon and Challenge Walk events passing close to the actual Giants Causeway stones.
As with all 26 Extreme events, there will be a high level of support and feed stations en- route. Participants in all events will be chipped timed by the timing partner Jaguar Timing who will provide finish times for all participants after the event.

For 2021 there will be a slight change to the event format due to planning to be covid safe. The following race categories will be available to enter.
Event Categories
Marathon or Challenge Walk (26miles): £52pp
Half Marathon or Challenge Walk (13 miles): £45pp

Times are dictated by the tide, and may be 1 hour earlier, or 1 hour later.

Challenge Walk 7.30am
Marathon 9.30am
Half Marathon 10.30pm

These are PROVISIONAL TIMES, you will receive your final information 72 hours before the event start which details times.

How to sign up
1.This is not a NICHS organised event so to take part you must enter online here.
2. Let us know you're taking part and fundraising for us by filling out the form below.
3. You'll receive an automatic email when your form is submitted and one of our team will be in touch shortly after that.

If you have any queries about this event please contact our Events team on events@nichs.org.uk or by ringing (028)9032 0184.