There are currently 335,000 people living with chest, heart and stroke conditions in Northern Ireland.
Join our Challenge 335 for the month of August and help support our

Covid-19 Recovery Service.
Step up to the Get Active Challenge and pledge to walk 335,000 steps during August.
Break them down into daily slots of 10,806 steps per day or link up with family, friends or work colleagues and divide the mileage between you!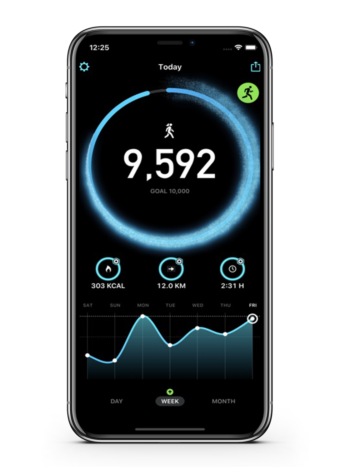 Each step will represent a person currently living with a chest, heart and stroke condition in Northern Ireland. Thank you.
Looking for a way to track and count your steps? Check out the Good Housekeeping article for the top 10 pedometers!
Do it your own way!
Calling all runners, cyclists, swimmers and skippers! You can still take on the challenge by completing 335km, lengths or skips!
Whatever way you decide to complete your challenge you will be helping us to support local people on to road to recovery from Covid-19.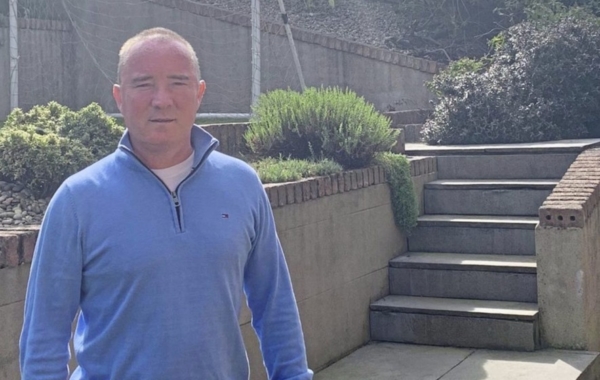 Meet Damien Hillen
Damien's life was changed forever in April 2019 when he underwent major heart surgery. With a slow recovery, the UEFA licensed football coach, GAA mentor, and fitness fan found it difficult to walk up the stairs in his house when he first returned from hospital.
When Covid-19 arrived, Damien knew he would have to potentially self-isolate until a vaccine was found. Facing months of shielding at home, Damien needed something to occupy his time and that's when he created the Saval Everest Challenge.
Damien worked out that it takes 116,096 steps to the summit and descend Everest and he decided to complete those steps using the 5 steps in his back garden.
Damien completed 2,500 steps per day and achieved his target of 116,096 over 31 days. The community of Saval were so inspired by Damien that 350 people joined the challenge and as a collective, they walked over 40,000km which is enough to circumnavigate the globe!
Damien raised over £12,000 and said the challenge was the best thing he has ever done!
Damien's top tips for your challenge:

When taking part in the challenge it's helpful if you can get a partner to take part with you. This will help with motivation and it's good to have company, especially in poorer weather

Break the challenge down into smaller manageable chunks and goals
Try to do something each day
If you are doing the challenge on your own, listening to podcasts or music will help to keep you going as you workout
If things get tough remember its called a Challenge for a reason