Red Dress Fun Run 2022
Sponsored by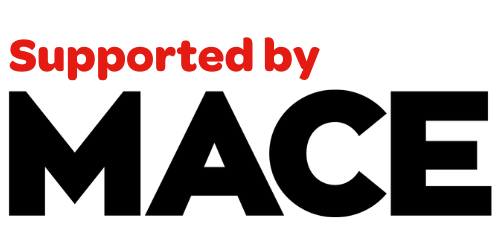 £10.00 - EARLY BIRD RATE - Sign Up Now
Date & Time:
11am Sunday 27th February 2022
Location:
Live at Stormont Estate, Belfast, or do 5K your way anytime in February 2022
Join us for the most heartwarming event of the year...
In February 2022 we are asking you to have a heart and come together with us to raise awareness and funds to fight heart disease. We're seeing red as sadly 4 people in Northern Ireland die every day from heart disease, and coronary heart disease is the biggest single cause of premature deaths (of under 75s) . Today there are over 335,000 people here living with a chest, heart or stroke condition - that's 1 in 5 of us.
Why take part?
Our vision is a Northern Ireland free from chest, heart and stroke illnesses. We provide funding for local research into prevention, treatment, rehabilitation and care. We also campaign for policies to improve the health of local people.
Despite the pandemic in 2020/21 we:
• Invested nearly £2 million in fighting chest, heart and stroke illnesses
• Supported 11,287 people and organisations across all our services
• Have £1,717,820 currently invested in chest, heart and stroke research

So come run, walk, dance, skip or wheel 5K (just do it your way) with us on Sunday 27th February 2022. Dress red, wear your heart on your sleeve to remember a loved one and together we can help rebuild thousands of lives and make a lasting change towards heart health. Everyone is welcome to come along and join in the fun - even the family pooch!
Why Graham and his family will be taking part ... "I lost my dad in 2016 and for the last five years I've been running the Red Dress Run in memory of him. With every step I take, I get a chance to remember him and raise money so that others hopefully don't have to go through what I had to. I hope he will be proud of me."

REGISTER NOW by completing the sign-up form or email events@nichs.org.uk for more information.

Adult Early Bird Entry - £10 Only (until 31/01/22)
Under 18's - FREE
There should be no barriers to joining in the fun and getting active for our own heart health. That is why we have decided to make the live event free for some groups to take part in. *By signing up to take part however we would ask that you do fundraise and reach out to friends and family for their help to support our charity's cause.
If you are in one of the below categories and would like to avail of free entry, please email events@nichs.org.uk for a discount code before registering.

Aged 65 and over - FREE
Full-time students - FREE (Student ID number required).
Families receiving Universal Credit - FREE
But don't worry if you can't come to the live event at Stormont. You can Do 5K your way any day (or days) in February 2022 . Sign up for our Virtual Red Dress Fun Run and we'll be right by your side to support you all the way.
All participants for the live and virtual events will receive a FAB-U-LOUS (say it Strictly style) fundraising pack with a Red Dress Fun Run T-Shirt ! PLUS - Fundraise £50 pp (£100 per family*) and receive a bespoke commemorative Red Dress Fun Run medal.

NB: To make sure you get your pack on time for the live event please sign up before Friday 18th February 2022. You can still sign up afterwards but we can't guarantee your pack will get to you before the event.
Bring the fun! Let's have a good laugh while we raise cash for our good cause. Dress up as your favourite red character, top off your attire with a wacky red wig or clown around with a red nose. If you would like to buy any of our branded red clothing or merchandise please visit our Shop

Special thanks to our partners and sponsor of the Red Dress Fun Run MACE
If you have any questions regarding this event please email events@nichs.org.uk or Tel: 028 9032 0184 during office hours.

NB* The family fundraising target of £100 to receive a bespoke commemorative event medal applies to parent / guardian and children they have direct parental responsibility for and does not include extended family members.
Signing up for the Virtual Event? Click below.
Or, scroll down to sign up for the Live Event.