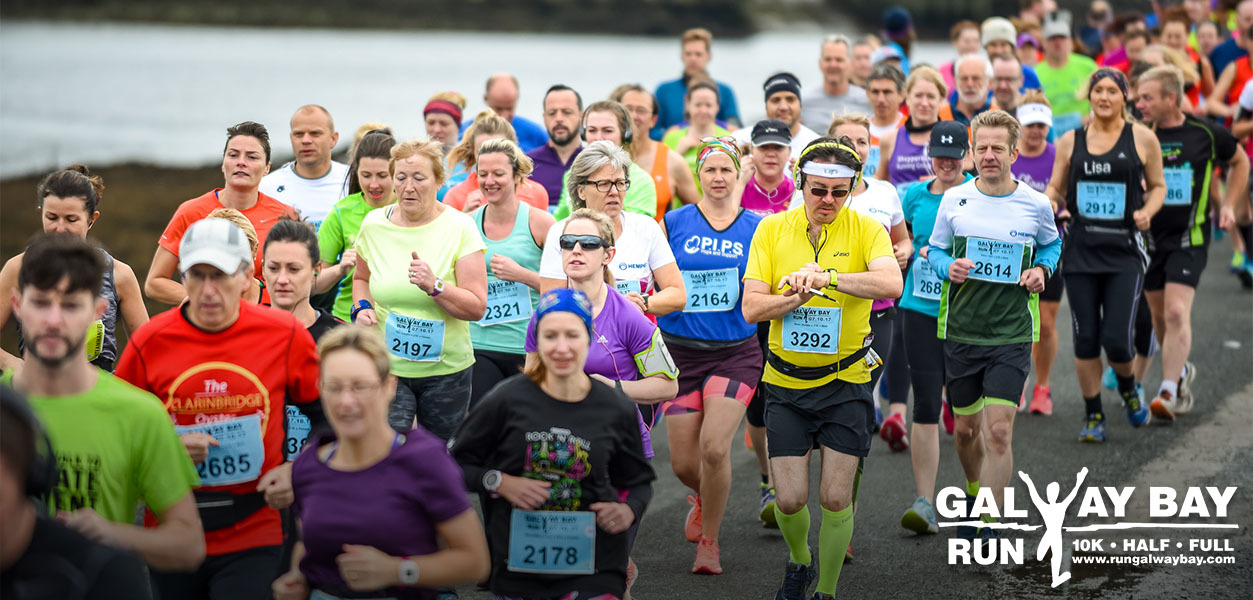 Sign Up
Date & Time:
Saturday 2nd October 2021
Location:
Nimmo's Pier, Claddagh, Galway
The midway point on the Wild Atlantic Way, the race route takes you along the shores of the iconic Galway Bay. Galway has recently ended up on so many tourist, destination, foodie, national geographic top ten lists it's hard to keep count of her accolades, but one thing is for sure, Galway, the City of the Tribes knows how to throw a party and the finish line of Run Galway Bay is always filled with an electric atmosphere and party vibe from start to finish.
07:30 Race Area Open
08:30 Full Marathon Start
10:30 10K Start
12:15 Half Marathon Start
16:00 Race Area Closes
The start and finish line are located at Nimmo's Pier in The Claddagh, at the edge of Galway City towards Salthill.
Event options:

Entry Fees:
Entry fees are €50 for the full marathon, €45 for the half marathon and €35 for the 10K.
How to sign up
1.This is not a NICHS organised event so to take part you must enter online here.
2. Let us know you're taking part and fundraising for us by filling out the form below.
3. You'll receive an automatic email when your form is submitted and one of our team will be in touch shortly after that.

If you have any queries about this event please contact our events team on events@nichs.org.uk or by ringing 028 9032 0184.