Trek Angkor Wat - Open Challenge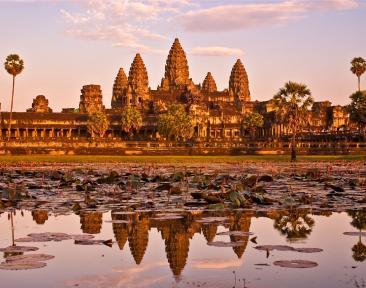 Sign Up Now
Date & Time:
Sat 22 Jan - Sat 29 Jan 2022
Finishing at the Khmer architectural masterpiece of Angkor Wat, this 5-day trek will take you into the heart of the stunning Phnom (Mount) Kulen National Park. Along the way, you will have the chance to experience the rhythm of rural life and marvel at the dazzling landscape that surrounds Siem Reap.
8 days | Cambodia | Challenging
This is an open challenge which means you will be joining lots of other people. However if you are keen to take part in a NICHS International Trek, stay tuned because we have exciting plans in the pipeline for 2023.

To find out more about this open challenge and sign up click the button below.
Click here to explore all open challenges available

How to sign up
1.This is not a NICHS organised event so to take part you must register online here.
2. Let us know you're taking part and fundraising for us by filling out the form below.
3. You'll receive an automatic email when your form is submitted and one of our team will be in touch shortly after that.

If you have any queries about this event please contact our Events team on events@nichs.org.uk or by ringing (028)9032 0184.