Leave a Gift in your Will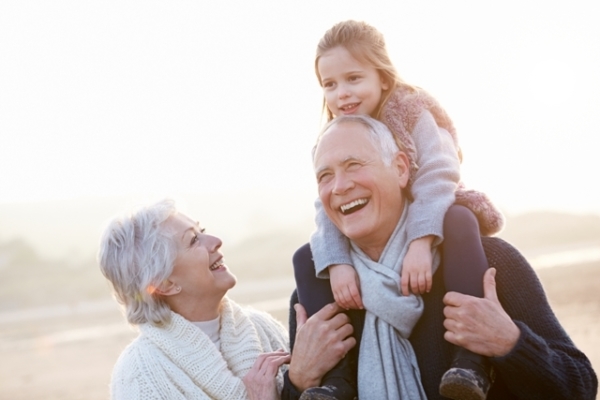 When you make a Will, you leave a legacy of care for your loved ones. A gift in your Will to Northern Ireland Chest Heart & Stroke will also leave a legacy of hope for generations to come.
Gifts in Wills fund over a third of our life-saving care, prevention and research. They are vital in helping us to continue providing our services day to day, and also in helping our charity to develop.
In Northern Ireland almost half of all adult deaths are caused by chest, heart or stroke illnesses. We are working to change this through funding research and other health promotion and prevention initiatives, whilst caring for those who are affected by devastating health conditions every day.

Please consider leaving a gift in your Will to Northern Ireland Chest Heart & Stroke. Together, we can help fight chest, heart and stroke-related illnesses for future generations.
If you have already left us a gift in your Will, or are thinking about doing so, it would be an enormous help if you could please let us know. You can download our Sharing Your Plans guide here. Any information you provide will be treated with the strictest confidence.
Seek professional advice and use a solicitor or financial expert to write your Will for you.
To make a Will you must be 18 years old or over, be of sound mind, make your Will without pressure from another person, put it in writing and have it signed in the presence of two witnesses.
You will need to decide on one or two people to be responsible for sorting out your estate- the executor(s) of your will. Your executor can be a relative, friend, bank official, solicitor or accountant.
You must make a list of your assets and of your debts and give this to your Will writer.
Decide who you would like to benefit from your estate. This may be family, friends and/or charitable organisations whom you support.
You can change an existing Will by adding a

Codicil Form

, or legal statement of intent to your Will. A Codicil is useful if you only want to make small changes to your Will, such as adding in a new beneficiary. You can download NICHS's Codicil or request one from Alison Vidamour on 02890 266 706. Please ensure you give your completed Codicil form to your solicitor or Will maker, to store with your Will.
Store your Will safely. This can be at home, with your solicitor, your bank or at the Probate Office in Belfast.

If you decide to leave a gift to Northern Ireland Chest Heart & Stroke, we sincerely thank you. Please make sure to use our correct charity name and address details. Also, including our charity number is good practice as it clearly identifies NICHS as your intended charity. Our general contact details are:

NI Chest Heart and Stroke, 21 Dublin Road, Belfast, BT2 7HB.

Telephone: 028 90 320184, Email: mail@nichs.org.uk Website: www.nichs.org.uk

Charity No: NIC 103593; Company No: NI 18889 A Charity Limited by Guarantee.

There are three main ways that you can support Northern Ireland Chest Heart & Stroke's work with a gift in your Will.

A residuary gift: when you leave all or a share of your estate, once all other commitments and wishes have been fulfilled.

A pecuniary gift: when you gift an exact amount of money specified in your Will.

A specific gift: such as property, jewellery, or any other items of worth.

Leaving a gift in your Will to NICHS could reduce your IHT liability if your estate is in excess of £350,000. In fact, gifts to charity are 100% tax-free and are taken out of your estate before IHT is calculated. Currently, if you leave 10% of your net estate to charity it will reduce the tax you pay from 40% to 36%.

If you would like to leave a gift in your Will to NICHS we suggest the following wording that can be used or amended by your Will writer.

"I bequeath to Northern Ireland Chest Heart & Stroke the sum of £….. or, all/part* of the residue of my estate, to be applied to general purposes/or insert area of NICHS's work and I declare that the receipt of the Honorary Treasurer, or Legacy Officer shall be sufficient discharge to my Executors."

The examples below will give you an idea of the difference to others that a gift in your Will could make.

£100 pays for 100 blood pressure measurements.
£250 enables a Family Support Coordinator to provide every possible source of support to a chest, heart or stroke survivor on their road to recovery.
£500 provides 10 activity sessions at one of our 22 NICHS Stroke Schemes providing support, exercise and enjoyment to a person whose life has been devastated by stroke.
£3,000 supports 12 people affected by a devastating chest, heart or stroke condition to attend our Self Management Programme that helps them take control, regain confidence and rebuild their lives.
£10,000 provides a broad range of vital information for carers and families, helping them to cope with the effects of chest, heart and stroke illnesses as well as educating them about how best to prevent a recurrence.
£30,000 + funds an entire research project into chest, heart or stroke illness at a Northern Ireland based university or hospital. Such research often helps to improve diagnoses, produce more effective treatments and supports disease prevention. Click here to read more about research projects we are currently funding.
Thank you for considering a legacy gift. If you have any questions, please contact our Supporter Care team on supportercare@nichs.org.uk or 028 9026 6743.