This Christmas

your support will

help bring hope to local people

more than ever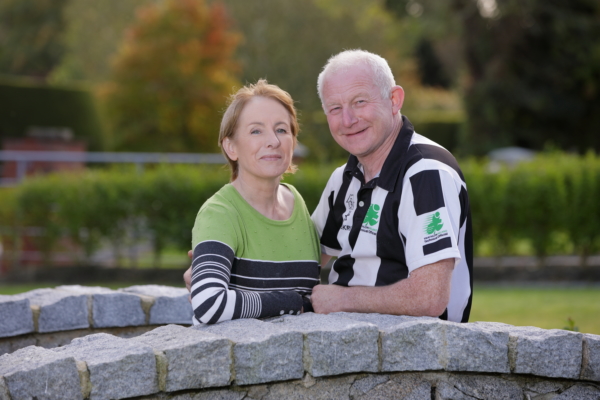 My name is Breidge and without the support of Northern Ireland Chest Heart & Stroke this year I would never have progressed as far as I have.
When I had a stroke in 2018, I never thought in a million years that I would suffer another one 13 months later.
I found it very hard to accept the idea that, in my 50s, I would have to face long-term disability and need a battery-powered wheelchair to get around for the rest of my life.
I was a childminder, a job I loved, but had to give it up. I was also no longer able to help my husband on our farm in County Armagh. Hope and optimism were in very short supply. But the support of Northern Ireland Chest Heart & Stroke has helped enormously in changing my life for the better.

Until a stroke changes your life, it's very hard to appreciate the impact it can have. I couldn't go to the bathroom on my own. I was like a child learning to get dressed and put its shoes on. I had to be put to bed at night and helped up in the morning. I have overcome some of those challenges, but I still can't put on a jumper. I'm determined, though, that I'll do that some-day too.
Coronavirus has changed everything, of course. Our face-to-face support group meetings have had to be suspended, but we're still able to meet via video conference. I also know that wonderful NICHS care staff are only a phone call away any time I need them. It's great having the support and encouragement of family and friends, but sometimes it takes somebody from outside your domestic circle to push you on to your next goal in your recovery.
After my second stroke, I literally couldn't stand on my own two feet. Now, although I have the wheelchair, I can walk around using a stick. I can make the dinner and clear out and lay the fire. Sometimes, of course, there are bumps on the road. I was peeling carrots recently and found it so hard to manage with the limited strength in my arm that I threw the whole bowl across the floor in frustration. But I picked them up and finished the job. I don't like anything to beat me. There's no such thing as "can't do."
Without the generosity of people like you, I might never have had the opportunity to take part in NICHS's rehabilitation exercise and support programmes, which have helped rebuild my strength and boosted my confidence.
Now, I'm asking for your help to make this lifeline available for other people who are suffering strokes right now and can't see the light at the end of what seems like a long, dark tunnel.

Please support Northern Ireland Chest Heart & Stroke to give people a helping hand. It's a lonely and difficult journey to try to attempt on your own, especially during COVID.