At Christmas, it's the little things that matter most.
So many little things go into making the perfect Christmas. Most of us can't imagine Christmas without them.
But sadly, the reality for many people living with a chest, heart or stroke illness is they won't get to enjoy doing these little things this year, or maybe ever again.
Many of those affected are left with debilitating psychological symptoms and often physical disabilities, leaving them unable to do many of the little things we take for granted in our lives.
Our Christmas advert tells the story of one such person - Rob, who after having a stroke, is living with reduced mobility in his left arm. He comes along to our PREP programme, and thanks to the physical support he receives from our Care Team, he's able to do one of the 'little things' that has become a challenge for him - wrapping a thoughtfully chosen Christmas gift for his wife.

You can watch our Christmas TV Advert and read the real life stories which inspired it below.

"It's often the little things that get to me. I can't carry a cup of coffee upstairs. I can't tie my shoelaces. Even putting toothpaste on my toothbrush is an issue."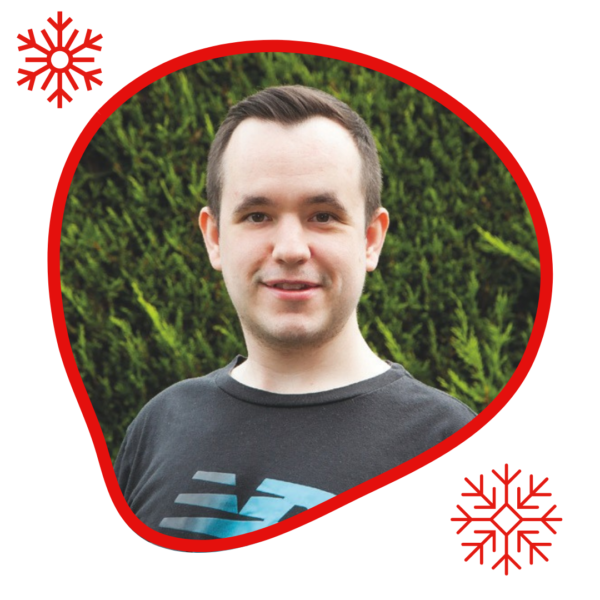 "At Christmas, there are lots of little things that I can't do. Putting up decorations on the tree, wrapping presents or writing cards are all a no go. Carrying shopping or delivering presents is also out of the question, as I couldn't carry them and walk with my walking stick at the same time."
Philip, aged 28, from Carryduff, suffered a stroke in 2012 when he was just 19. He lay alone on his landing for 10 hours before he was found and taken to the Royal Victoria Hospital. He was told he had suffered a haemorrhagic stroke due to a congenital condition which could have happened anytime.
Philip was left with weakness on his left side and was told he would never walk, move his left arm and fingers or, in fact, work again. He says, "I refused to believe them. I was determined I was going to get better. And, eventually, I walked out of the hospital." Now, Philip uses a walking stick to get around. He was hit by another setback months later when he suffered a seizure. "It really hit me hard. I didn't sleep for a month; I was so worried it would happen again."
After his seizure, Philip started attending NICHS's Young Stroke Group. "Being part of the group really increased my confidence. Speaking to other people in the same boat really helped, as did the activities."
"But now, even though I know I can't turn back the clock, and there are still some little things I will never be able to do, I make the most of what I can do."

"In the winter, I can't button up the children's coats for them or tie their shoes. As a mum, it's tough when there are some little things you have to rely on others for."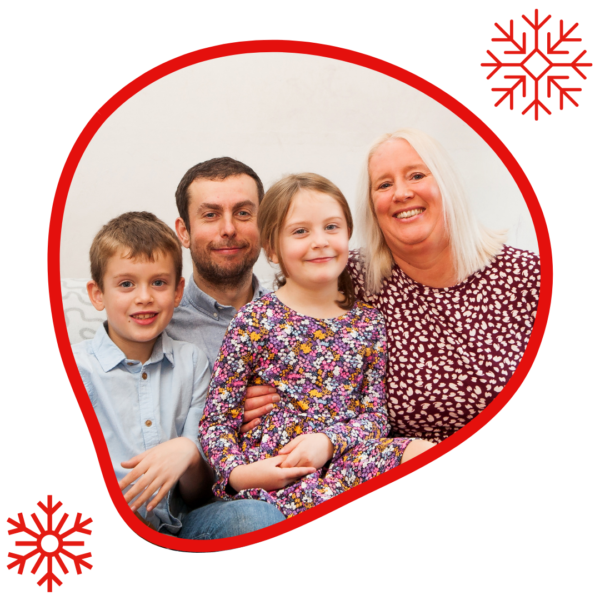 The 4th March 2015, started out as a typical day for Lisa. A busy mum to toddler Conor and pregnant with her second child, Orla, Lisa had gone out for a jog in Belfast where she lives. But without warning she collapsed.
Two weeks later, she woke up in the Royal Victoria Hospital, having suffered a stroke called a subarachnoid haemorrhage, (bleeding on the brain's surface caused by a ruptured brain aneurysm). She was only 37. Lisa spent a difficult six months in hospital.
Following her stroke, her left arm was left permanently paralysed, and she had to learn to walk again.
Today, six years on, she can walk short distances with the help of a walking stick, but more challenging trips are out and are just one of the little things she can no longer enjoy.
"I can't go out to the shops at Christmas." Lisa explains, "I can ask other people to help buy the gifts for the kids. I can give them a list. But I can't go and pick out any little extra surprises that I've spotted out and about and say, 'Oh, Orla or Conor would love that'. It's just not the same, so it does make me sad."
Lisa was put in touch with our NICHS Young Stroke Activity Group. Lisa says, "Everyone was so inspiring and supportive. Even though there are still some little things I can't do because of my stroke, meeting others who were dealing with the same problems and learning how to overcome them has helped so much. The motivation and encouragement I get from the other group members have played a huge part in my recovery."
"When I first got home from the hospital, I was in a wheelchair. I couldn't tend to the farm like I used to. I love spending time in nature and with my animals – those little things are so important to me."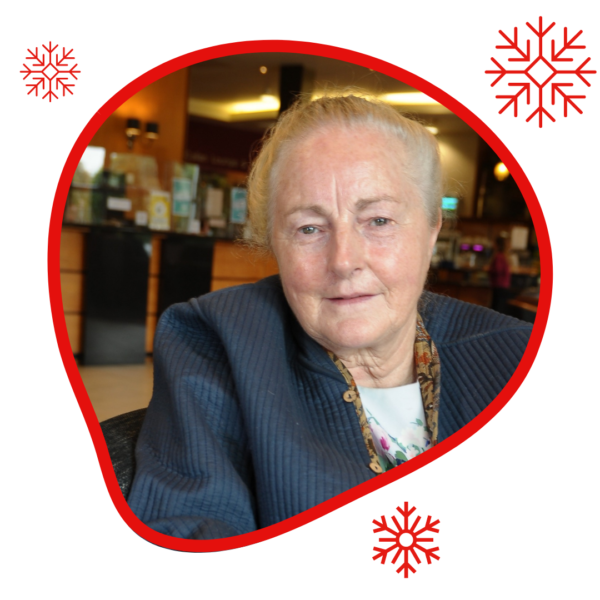 Mary from Newtownhamilton had a stroke in December 2011, just weeks before Christmas, and went on to have two further strokes shortly after. She spent two months in hospital and received physiotherapy but has been left with right-sided weakness.
Mary found out about our rehabilitation service PREP, from her local NICHS Stroke Family Support coordinator.
Mary says, "I'm so glad and grateful there was someone there to show me what to do. I pushed on. I worked very hard at keeping up my exercises. Thankfully I did. When I came home, two months after my stroke, I couldn't walk. If it hadn't been for PREP, I might still be in a wheelchair.
"The programme taught me to listen to my body, and now I rest when I need to. Because of that, I can still live a very active life. I'm back to being able to look after and train my sheepdogs which I love. I can drive, and I even went to Balmoral Show this year. But it's the little things like having to learn to adapt and pace myself; after a day out, I know I need to rest to be able to face tomorrow, and that's how I live now."
"I also don't have the same concentration as I would have done. I couldn't cook a Christmas dinner now like I used to do. I can cook for myself but having to cook for several people would make me nervous. Having a lot of people in the house and too much noise would affect me as well."


1 in 4 people in Northern Ireland are living with a chest, heart or stroke illness.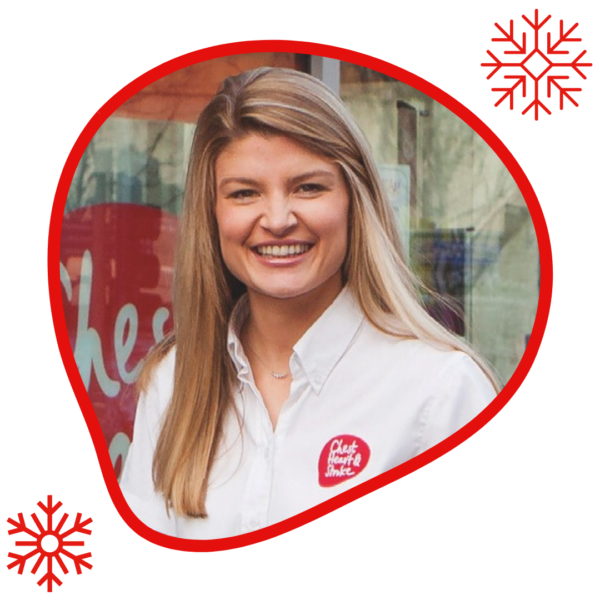 How would you feel having to always rely on others to do the littlest things for you?

My name is Zoe Campbell, and I am a Senior Care Services Co-ordinator here at Northern Ireland Chest Heart and Stroke. Over the years in my job, I have supported hundreds of families whose lives have been devastated by a chest, heart or stroke illness. For these families, everything changed in an instant and life as they knew it before ended. It never gets any easier, hearing someone talk about how their life has been shattered by a chest, heart or stroke illness.
However, I've also seen first-hand the turning point our support can be for those families when they need it most. I've seen so many people's lives transformed for the better after completing one of our support programmes. They have renewed hope that life and the little things can still be enjoyed fully with their condition.

It costs just

£

20 for one of our Family Support Co-ordinators to make a home visit to a local family affected by chest, heart or stroke illness.
A gift of just £20 or whatever you can afford could help fund the cost of that first home visit or support call.
It can provide a listening ear for fears and concerns or give practical support and advice. It will also provide a full assessment of the services we can offer to get each person we help started on their road to recovery.

For these families it's the little things that matter most. Your gift could make an incredible difference this Christmas, and that's why I'm asking if you can help support us through our Christmas appeal.
From physical rehab to help regain strength and getting back to doing those little things better, to holistic support to restore the confidence and spark for life that their illness stole away, your gift can help show that life can be full of the little things again.

Please support our Christmas Appeal and make a donation today to help change a life.
Your gift will support those whose lives have been broken by chest, heart or stroke illnesses and bring back joy beyond Christmas.
Thank you, and Happy Christmas!