Research saves lives. Lives like mine.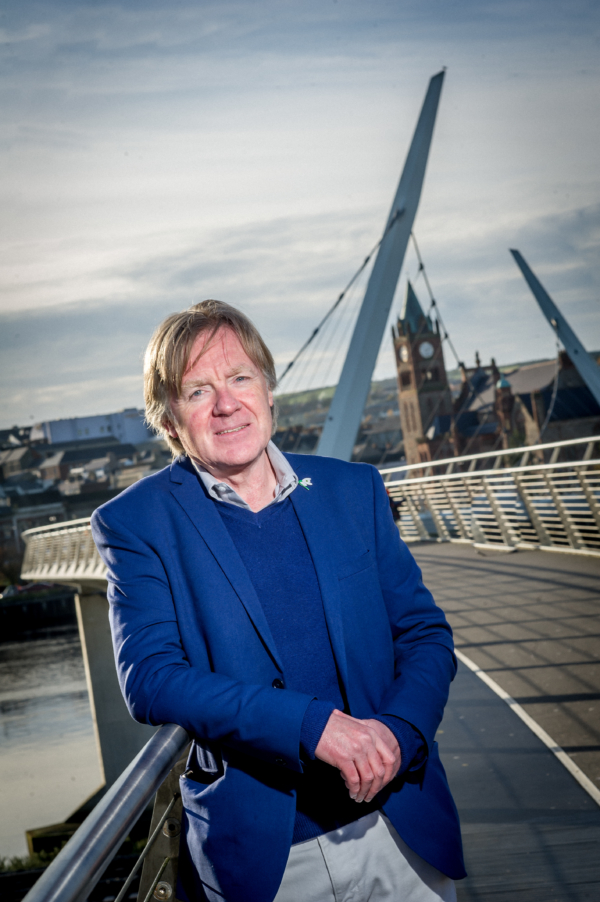 My name is Billy Doherty and I'm the drummer with local rock band The Undertones. At the end of 2017 we'd just played a gig in Dublin when I felt a pain in my arm and could feel a sore throat coming on. I assumed I was getting a cold and that the painful arm was caused by hours of drumming.
I was wrong.
Within a couple of days, I was in hospital, where an ECG and blood tests showed I was about to have a major heart attack. I was taken to theatre and operated on, and I had two stents inserted into my coronary arteries. But that wasn't all. Unfortunately, just a week later I suffered a stroke. Physically, I have made an excellent recovery. But the emotional shock has been tremendous, and harder to cope with. To be honest, it floored me.

If it hadn't been for the pioneering work of doctors who developed the first stents in the 1980's, my story could have turned out very differently. This is why I am supporting Northern Ireland Chest Heart & Stroke.

I'm looking forward to seeing the results of Dr Qiaozhu Su's research at Queen's University, which could produce a simple and cost-effective way of combating heart disease using a common cooking spice. Likewise, Dr Chris Watson, also at Queen's, aims to develop a blood test that would provide an early warning of the condition. You can read more about their research below.
When, like me, you've had a close brush with death, you realise how important it is that people like you are willing to help Northern Ireland Chest Heart & Stroke fund the next generation of heart research – research that will save a life like mine in the future.
I wanted to share my story in the hope that it will encourage people to donate towards these vital studies in our local hospitals and universities.
Please do what you can to support them.

£20

– will pay for one hour of a researcher's time to work on a heart project that can save thousands of lives in the future
£35

- will help cover the cost of fenugreek seeds (or placebo) for one person in the research trial
£50

- will help pay towards clinical equipment costs to monitor heart health
Find out more about the next generation of Heart Research...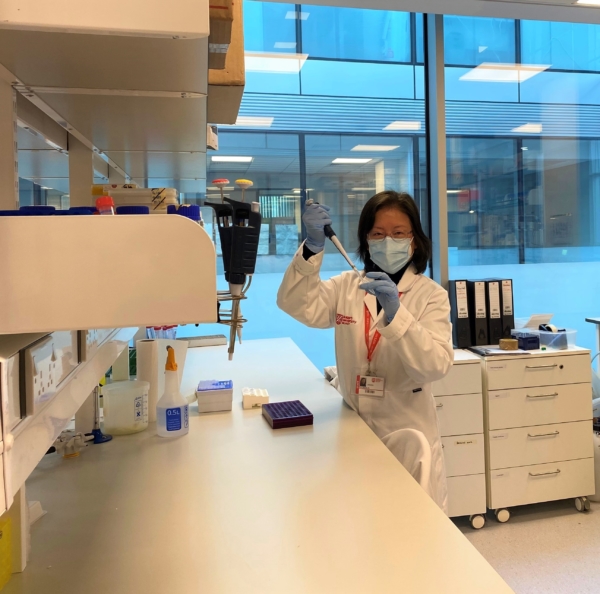 I'm Dr Qiaozhu Su and I want to tell you about the ground-breaking research I am leading at Queen's University Belfast.
High levels of certain fats in the blood can put you at a higher risk for cardiovascular disease, which is the second leading cause of death in the UK.
The usual treatment for abnormally high levels is statins, which lower cholesterol and protect the blood vessels from fatty build-ups that could cause a blockage. But, like many medications, statins can sometimes have side-effects.
So, I and my Queen's University colleagues Prof Jayne Woodside and Dr Chris Cardwell are investigating whether adding a common cooking spice, fenugreek, to people's diets could reduce blood fats and therefore save lives – without the side-effects. If we can develop a treatment as a result, it could reduce the huge cost on the NHS in treating cardiovascular disease.
Fenugreek seed is used in many parts of the world, including India, North Africa and the Eastern Mediterranean. There is evidence to suggest that it can lower blood sugar, but we want to find out if it can suppress the production of unhealthy fats in the liver which is how statins work.
We are recruiting 132 patients with hyperlipidaemia (the medical name for abnormally raised levels of blood fats) but without diabetes. They will be asked to incorporate fenugreek seed into their diets for eight weeks. It is the first research of its kind in Northern Ireland.
Our two-year study will cost more than £98,000 – but that's tiny compared with the potential benefits. With your help we can succeed.
It has been reported that hospital admissions for cardiovascular disease in the UK alone increased by 46,000 over the course of just three years. By any measure, that is a heavy burden for a health service to sustain.
Imagine if future generations in Northern Ireland could avoid the trauma of cardiovascular disease with a simple addition to the diet. In addition, the benefits of expanding such treatment globally would be immense.
Thank you for supporting high quality research in Northern Ireland.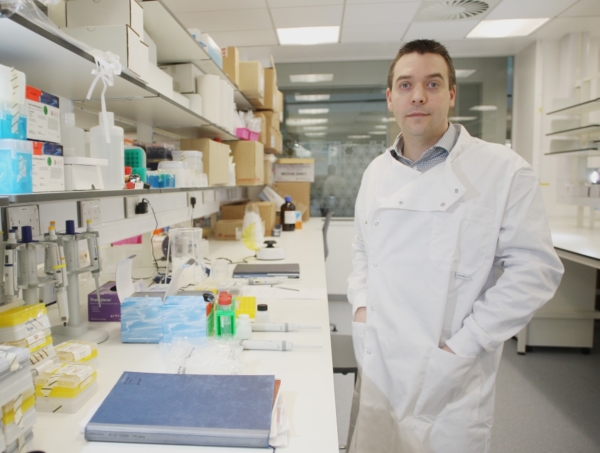 I'm Dr Chris Watson from Queen's University Belfast and I'm investigating whether a simple blood test for people with Ischaemic Heart Disease (disease caused by narrowed arteries) could give us an early warning of future heart problems.
I don't want to be too technical, but we have discovered that a protein called CLEC3B is associated with changes in the health of the heart and how well it pumps blood around the body. The problem is, we don't know if this protein protects the heart or causes disease.
Either way, identifying it in the blood and measuring it could be a valuable new tool in combating heart disease and in monitoring heart health.
Coronary heart disease is the most common cause of heart attack and is one of Northern Ireland's biggest killers. For survivors, it can have a huge impact on the quality of life. So, identifying it at an early stage is crucial.
During this project I'll be working with colleagues from Belfast, Dublin and the US, Prof David Grieve, Prof Mark Harbinson, Prof Ken McDonald, Prof Mark Ledwidge and Prof Patrick Collier. All are experts in their field.
This research will cost nearly £77,000 over two years, so we're grateful for your support in helping us to complete it.
In Northern Ireland, we all know at least one person who suffers from or has died from ischaemic heart disease and this is why research like mine is so important. We want to find out if the CLEC3B protein has potentially therapeutic properties and could be used in the development of new blood tests, to diagnose and monitor patients.
By supporting high quality studies like ours, you'll be contributing towards an innovative test that will potentially identify thousands of people at risk and save lives.
Thank you for helping Northern Ireland to take its place at the forefront of world-leading research.