Meet the people we're bringing hope to this Christmas
We're still here for local people with chest, heart and stroke conditions this Christmas, continuing to care and rebuild local lives during COVID and beyond.

People like....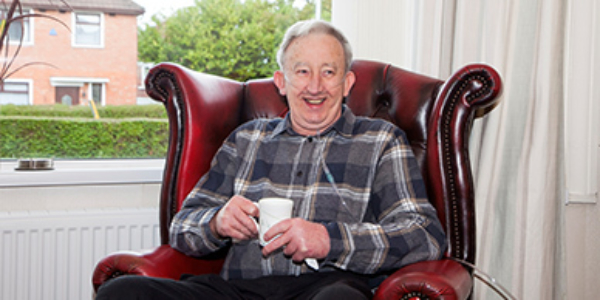 Ivan from Belfast
"My name is Ivan Black - I'm a 67-year-old husband and father living in Belfast. After getting treatment for cancer in 2015, I was left with breathing problems. During my Respiratory Rehabilitation I was introduced to NICHS's Taking Control Self-Management Programme – which helped give me the skills and confidence to keep moving and stay well.
"But since early March, I have had to stay at home to avoid contracting COVID-19. I used to love going out and about, but now I'm afraid to leave the house. NICHS's face to face services had to stop, but I've been offered so much support. When I started to receive regular calls from NICHS, I thought it was great. Despite the loss of the local group, there was a friendly voice at the end of the phone who could talk to me and make sure I had information and support. Having that local support is so important and it's helped to keep me fighting against COVID.
"As Christmas approaches, who knows what it will bring. I don't want to be a burden on the NHS, but if I continue to have NICHS's support, I know it will go a long way to help keep people like me safe and well through COVID."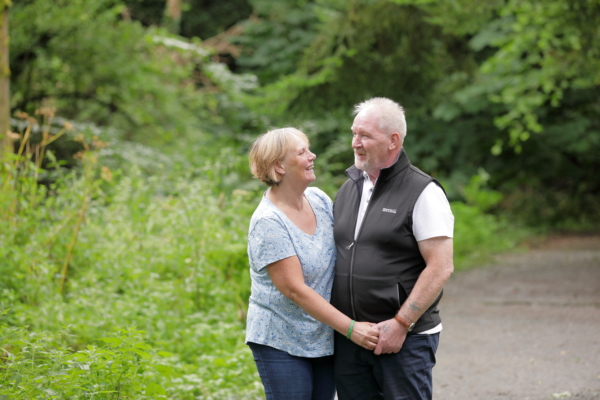 Mandy from Tandragee
"I had a stroke in 2018. When I was recovering in hospital, I didn't know what was to become of me. Bertie had had a stroke five years earlier. Would we be able to stay in our home together when we both had a disability? Would we be like two people with only one fully functioning body between us? A short time later, NI Chest Heart & Stroke came into my life. After Christmas 2018 I did two 6-week sessions of its PREP programme (post rehab exercise programme). It was great to meet other people in the same position.
"When lockdown started this year, I was worried about what would happen when we could no longer meet. But Beth, who runs the group, was on the phone immediately. Chest Heart & Stroke weren't stopping anything. We started a Zoom group so we could continue to get together, and Beth started sending out little newsletters to keep our spirits up. We also shared poppy seeds by post, and we're all growing yellow poppies. That may seem small, but it's not. The ability to keep in touch has been brilliant. Chest Heart & Stroke is right up there with the best things that have happened to me since having my stroke."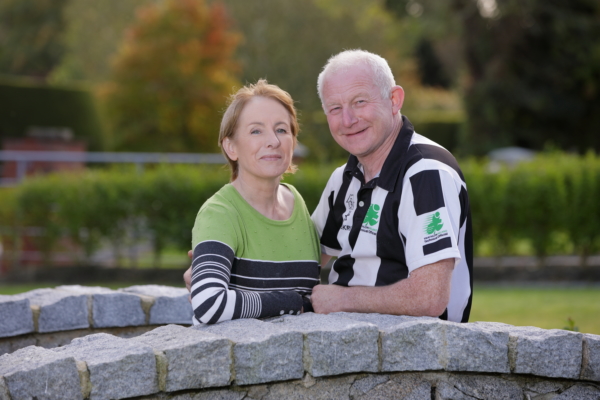 Breidge from Camlough
"When I had a stroke in 2018, I never thought in a million years that I would suffer another one 13 months later. I found it very hard to accept the idea that, in my 50s, I would have to face long-term disability and need a battery-powered wheelchair to get around for the rest of my life. But the support of Northern Ireland Chest Heart & Stroke has helped enormously in changing my life for the better. Without them, I would never have progressed as far as I have in 2020.
"Coronavirus has changed everything, of course. Our face-to-face support group meetings have had to be suspended, but we're still able to meet via video conference. I also know that wonderful NICHS care staff are only a phone call away any time I need them. It's great having the support and encouragement of family and friends, but sometimes it takes somebody from outside your domestic circle to push you on to your next goal in your recovery.
"Please support Northern Ireland Chest Heart & Stroke to give people a helping hand. It's a lonely and difficult journey to try to attempt on your own, especially during COVID."
Almost 90% of our vital work is funded by donations.
Help us to keep Caring through COVID for local people living with chest, heart and stroke conditions this Christmas and beyond.
While this year may be a bit different and times are hard for everyone, we can still make it a season of joy and hope for those most at risk in our communities - with your help.
Big or small, there are so many ways to support us this Christmas!