Well Checks for School Staff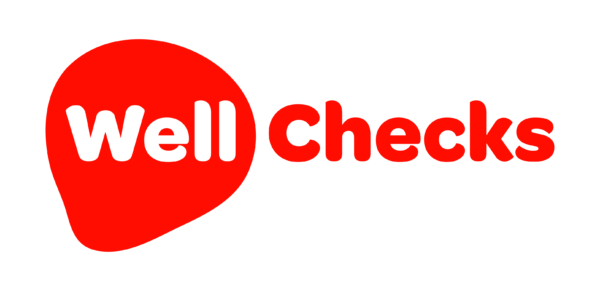 Supporting healthy communities
While our face-to-face Well Checks are currently suspended due to COVID-19, we've adapted our services during the pandemic, with online health checks and webinars available alongside the resources on our website.
Health checks can detect the early warning signs associated with developing chest, heart and stroke conditions. It's also important to be aware of risk factors relating to ill-health – so you know when to seek medical help – and how to maintain your overall wellbeing. That's why NICHS has created a variety of online tools, such as webinars, along with information which can be sent out in the post, to ensure that everyone is still fully informed even during this difficult time.

We're here for the local community, including school staff and other adults. With almost 90% of our funds coming from you, the public, your donations are vital in helping us to deliver our services.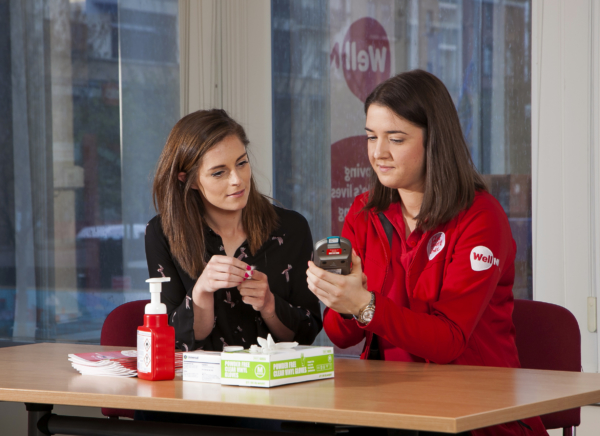 Aims of our Well Checks:
To assess and check for atrial fibrillation (AF), high blood pressure (BP) and cholesterol, as well as measuring your weight, body fat and lifestyle risk factors, with other options also available to suit your needs.
To empower people to make informed and manageable lifestyle changes.
To promote organisational health and well-being with long-lasting benefits.
This health check consists of an online one to one lifestyle consultation with one of our Health Promotion Specialists. You will be asked to complete a confidential online pre-health check assessment of your health risks and your results will be explained and discussed at your health check appointment. You will receive a personal health report and supporting health promotion information after the appointment. This health check usually lasts for around 20 minutes.


What's included in our Online Health Check?

Pre-Health Check lifestyle assessment
Information, Listening and Support
Nutrition
Physical Activity
Smoking
Alcohol
Stress
Sleep
Goal Setting
Personal Report
Health Promotion Information
Signposting to other supporting services

Our Health Checks are regularly updated in line with research and clinical guidelines and are carried out by our compassionate and professional staff, who deliver a personal and confidential service.

Our 'Well Check' is a comprehensive cardiovascular health check that can detect the early warning signs and hidden risk factors associated with avoidable chest, heart and stroke illnesses.


NICHS is the only local charity in Northern Ireland that offers a health check for Atrial Fibrillation, Blood Pressure and Cholesterol, as well as measuring your weight, body fat and lifestyle risk factors with other options available to suit your needs. We carried out 9,000 health checks during 2019/20 saving many lives.


Our Face-to-Face Well Checks are currently suspended due to COVID-19 restrictions.


However we're still here to support people across Northern Ireland with our other vital services, which have been adapted for online delivery including online health checks and talks (webinars).

What's included in our Face-to-Face Health Check?

Pre-health check and consent form
Lifestyle assessment (nutrition, physical activity, smoking, alcohol, stress)
Atrial Fibrillation / AF - irregular heartbeat
Pulse
Body Mass Index (BMI)
Body Composition (body fat %, muscle mass, metabolic age & body water %)
Personal Reports
Supporting Information
Follow up support (if required)

The NICHS Well Check is a health check for adults in Northern Ireland. We provide health checks for members of staff in schools, colleges and universities across Northern Ireland.

"Very thorough examination, good explanation of results and follow up actions."

"I was grateful for the health check because, unknown to me, I had high blood pressure and had no idea. So as a result of that, I have had to be monitored at the doctor for about 3 months."
Health Check Packages for Schools:
Face-to-Face Well Check Packages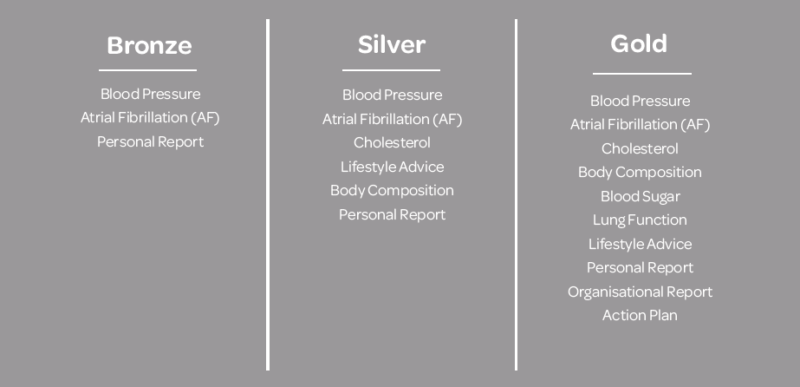 Online Well Check Packages
Please contact us to find out more about the online health check packages we can offer for you school staff.