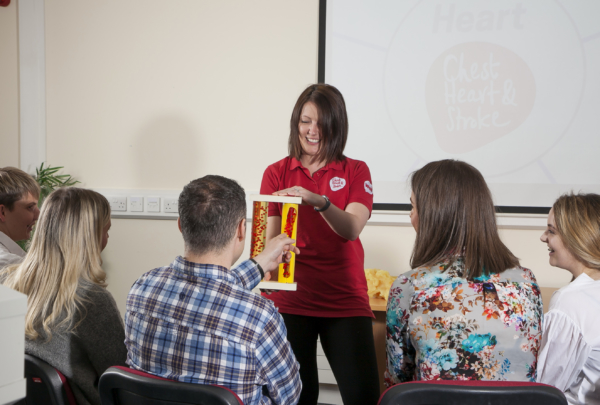 Still supporting community health and wellbeing
NICHS is continuing to provide a range of health promotion information to the public during the COVID-19 pandemic although, due to the virus, all face-to-face services like talks and health checks remain suspended during the lockdown period. In the meantime, communities can access a variety of resources on our website and across our digital platforms. This includes our Online Health Checks and Talks.
We're committed to ensuring that local communities keep getting the information they need to live healthy and active lives. This means they can make informed choices and help to prevent serious illnesses like chest, heart and stroke conditions. We're therefore still working in partnership with different NI agencies to improve health and reduce inequalities.
Our innovative face to face public health activities might be paused for now but we're still here to support you.
Almost 90% of our funds come from you, however, so your donations right now are more crucial than ever if we're to keep 'Caring through COVID' and delivering our vital services.
Our Well Webinars cover a variety of topics, which can be adapted according to suit your specific needs. They last around 30 minutes and discuss:

Healthy Lifestyle

Healthy eating
Physical activity
Alcohol
Smoking
Sleep
Stress
Heart Health

Knowing the signs and symptoms of:

Risk factors linked to chest, heart and stroke:

Atrial Fibrillation (AF)
Blood Pressure (BP)
Cholesterol