£40 - will enable us us to run an online choir for 30 respiratory patients which helps reduce isolation, boost mental and emotional health and builds lung capacity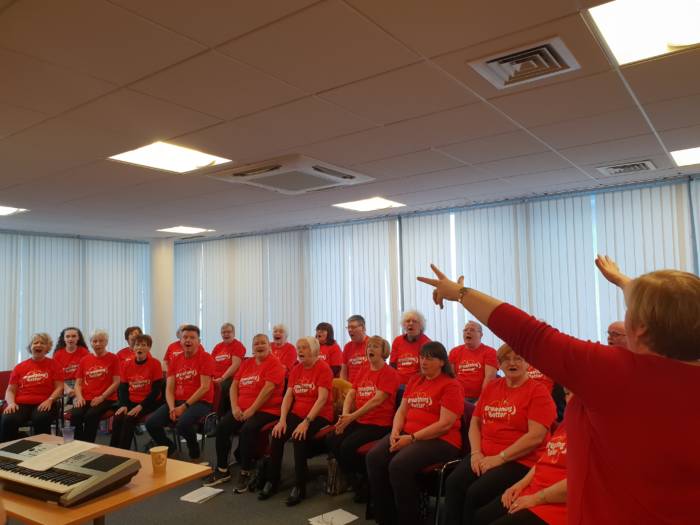 £40 - will enable us us to run an online choir for 30 respiratory patients which helps reduce isolation, boost mental and emotional health and builds lung capacity
---
Due to COVID-19 we have had to suspend all of our face-to-face services. This includes our Inspire Choir (picture taken before lockdown).
However, during lockdown we are still here supporting people with chest, heart and stroke conditions during the pandemic by holding our choir rehearsals online. This helps members keep connected and keep up their singing which helps those with lung conditions improve their lung function.
Watch this video to hear how much the virtual choir means to some of the members.
To complete your purchase click 'Add to Basket' below.
---
---