Father's Day Virtual Gift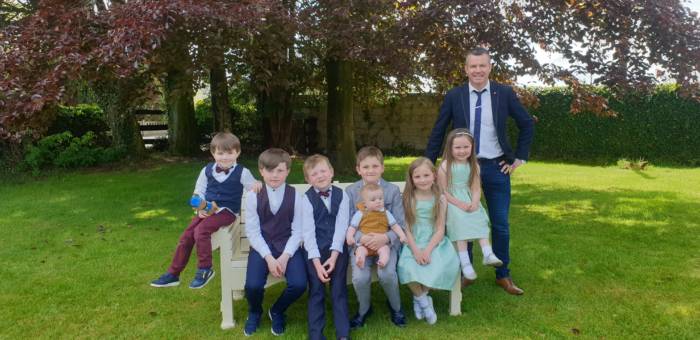 Father's Day Virtual Gift
£10.00 / £20.00 / £30.00 / £40.00
---
Bosco, a husband and father to six beautiful children aged 2 to 10, was only 44 when he suffered a stroke. This Father's Day, help support local families and dads like Bosco who need our help with a virtual gift for your dad.
£10 will fund the cost of an introductory call with a new patient to assess their individual need and develop a personalised package of support
£20 will enable us to produce a tailored exercise plan for 4 heart patients so they can continue their recovery at home
£30 will allow our care team to run a weekly Taking Control online session to support and empower people living with lifelong conditions
£40 will enable us us to run an online choir for 30 respiratory patients which helps reduce isolation, boost mental and emotional health and builds lung capacity

How to purchase a Virtual Father's Day Gift:
Simply fill in the details of the person you are sending this gift, your personal message and your name into in the box below
Select the amount you would like to donate using the dropdown below
Click on 'Add to Basket'
Fill in the information to complete the checkout process
Once you have completed the checkout process you will receive an automatic email with a link to the Virtual Gift PDF
You can either print this out and include it in a card or simply email it if you aren't able to visit your loved one this Father's Day.
---
---