Step by Step, our research helps rebuild lives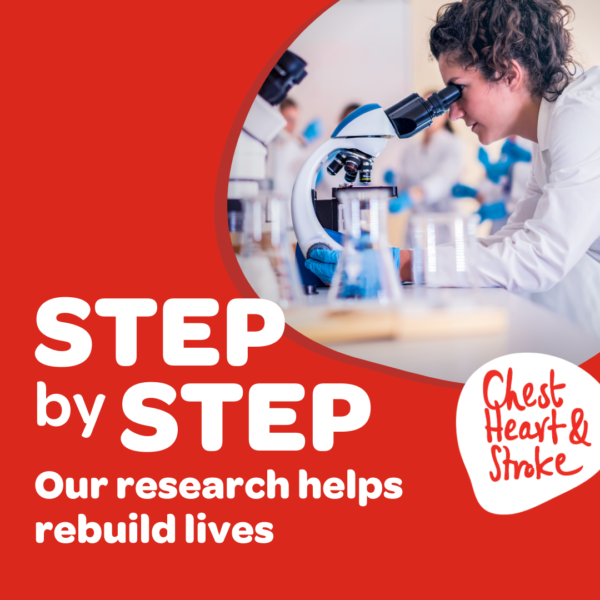 Each step our researchers take towards another scientific breakthrough helps rebuild lives.
Each year, with your help, we fund local researchers to carry out high quality research.
Our research works to prevent these illnesses, and improve the treatment, rehab, and support available for people living with chest, heart and stroke illnesses and their families.

Check out some of the research projects we're currently funding below:
We've funded £60,418 into a research study by Dr Chris Watson and his team at Queens University Belfast to find out.

Cardiac arrhythmia, or an abnormal heart rhythm, is where the heart beats too fast, too slow or irregularly. It can lead to more serious problems such as stroke or heart failure.

When it's under stress, your heart will release small molecules or proteins into the blood. Dr Watson and his team aim to compare the proteins found in the blood of people with cardiac arrhythmia, with the blood of people without arrhythmia.

This research could lead to could lead to the development of a blood test for stroke and heart failure, which would reduce the risk of developing long term, life threatening conditions, for people living with an abnormal heartbeat.

It is a type of chest infection known as 'ventilator-associated pneumonia' (VAP) and a research study we are funding is aiming to find ways to prevent it.

People who are critically ill and in intensive care often need equipment called endotracheal tubes (ETTs) to be placed in their airways to help them breathe. Microbes can stick to the surface of these tubes and form biofilms that are very resilient to antibiotic treatment. We don't know a lot about these microbes.

We've funded Dr Laura Sherrard and her team at QUB £79,535 to study the bacteria and microbes that develop in the biofilms, and whether they can be treated with antibiotics, to reduce the risk of VAP in patients.

Losing mobility in an arm or hand after a stroke can be devastating and can severely impact a person's everyday life.

Some people may be able regain the use of their arm and hand as a result of therapy they receive in the first three months following their stroke. Many people who have survived a stroke and many stroke professionals feel that more rehab is needed beyond this three months.

Our Post Rehab Exercise Programme (PREP) (pictured before COVID-19) is a physio exercise programme which helps people rebuild their lives and confidence following a stroke.

We've funded Dr Katy Pedlow at the Ulster University £103,575, to test the benefit of adding arm exercises to our PREP programme. This will hopefully help to make our PREP programme even better and improve mobility and quality of life for people who take part in the long run.

Research also helps us to find out the best courses of treatment for people.

For example, we've invested We've funded Rd. John Busby, at Queen's University, Belfast £70,485 to investigate whether people are less likely to keep using their asthma inhalers after they are treated with new biologic medicines.

These new biologic medicines are very powerful and are so good at reducing symptoms, some people may stop using their inhalers – but continuing them is still vital.

The research aims to find out who is most likely to lapse, so health professionals can identify the best treatment for different people, as well as other strategies to encourage people to use their inhalers and medication correctly, so more asthma attacks can be prevented and people with asthma can receive the best treatment for them.
Together - step by step – we can rebuild healthy local lives
There's no doubt that the pandemic and ongoing lockdown is taking a huge toll on the health of our communities – physically, and mentally.

We're here to help and encourage local people, families and communities to take small steps to get active, rebuild their health and help us get local people back on their feet.
Whether you're young or old, a fitness fanatic or a couch potato, living with a condition or not - taking simple steps to look after your health is one of the most important things you can do as we move, step by step, out of this dark time.
1

Get Active & Increase your steps

Physical Activity is vital for a healthy heart and lungs - find out more about increasing your physical activity levels.

2

Eat a healthy and balanced diet

What we eat plays an important role in keeping us fit and healthy - find tips and advice on eating a healthy diet.

3

Cut back on alcohol

Drinking too much alcohol can lead to high blood pressure and Atrial Fibrillation (irregular heart rhythm). Find out more about cutting back.

4

Quit smoking

It's never too late to give up and doing so will reduce your risk of heart illness - find out more about how to quit.

5

Watch your Wellbeing

Did you know that too much stress or too little sleep can impact your heart health? Find out more about improving your sleep or managing stress.

6

Get an Online Health Check

Our Online health checks offer a one to one lifestyle consultation with one of our Health Promotion Specialists - sign up here for free throughout February

7

Know the Signs of Heart Attack (STOP)

Do you know the signs of a Heart attack? Think of STOP:

S – Something's not right – symptoms can start slowly

T – Tightness or pain in the chest, pain in the arm, neck or jaw

O – Other symptoms such as shortness of breath, nausea or sweating

P – Phone 999 immediately – the ambulance crew will do an ECG.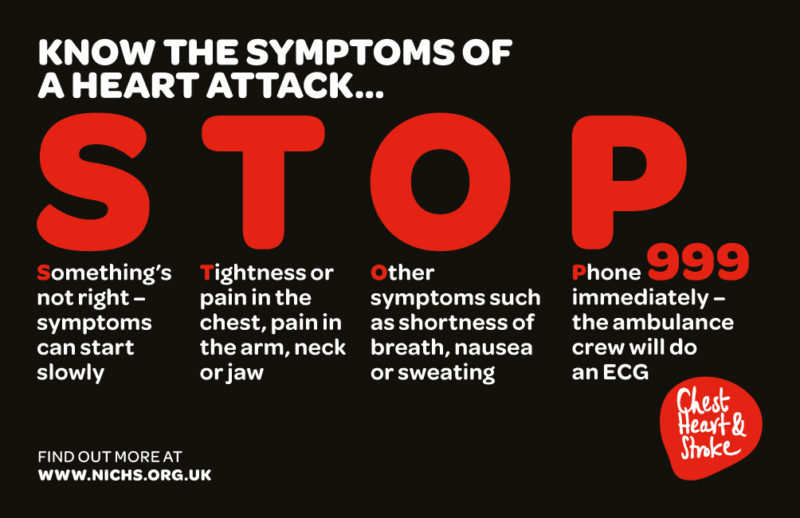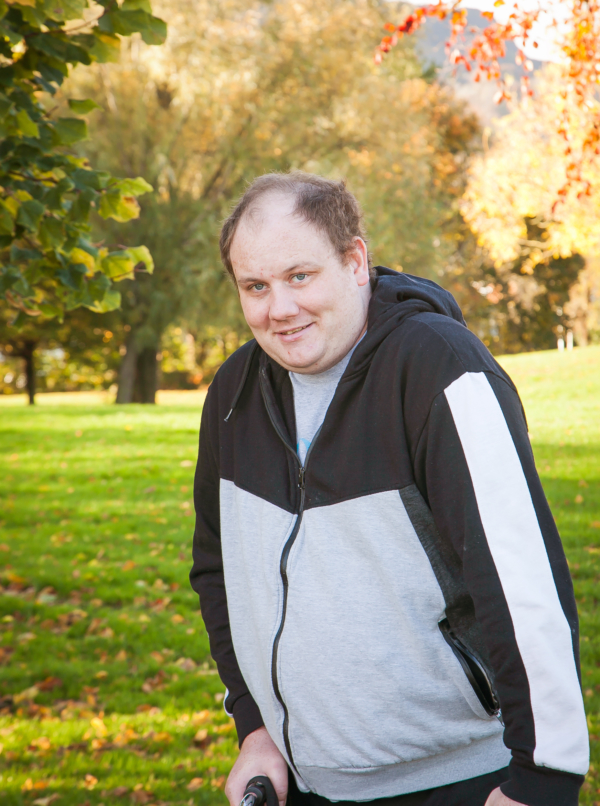 We're rebuilding healthy local lives - like Mark's…
Mark McCall, aged 30 from Belfast, had a stroke in 2018. When he got home from the hospital, he had to sleep in a bed downstairs while he tackled relearning to walk and getting back on his feet.

Two weeks after leaving hospital, Mark was introduced to Northern Ireland Chest Heart and Stroke. He says, "It helps people to get out and get to know other people and enjoy themselves and have a bit of a laugh. The groups for me have been phenomenal."
Since the COVID-19 pandemic, Mark has been taking part in our Taking Control Self Management programme on Zoom each Friday. He says, "The course really helps you with living with the effects of a stroke. It's fantastic."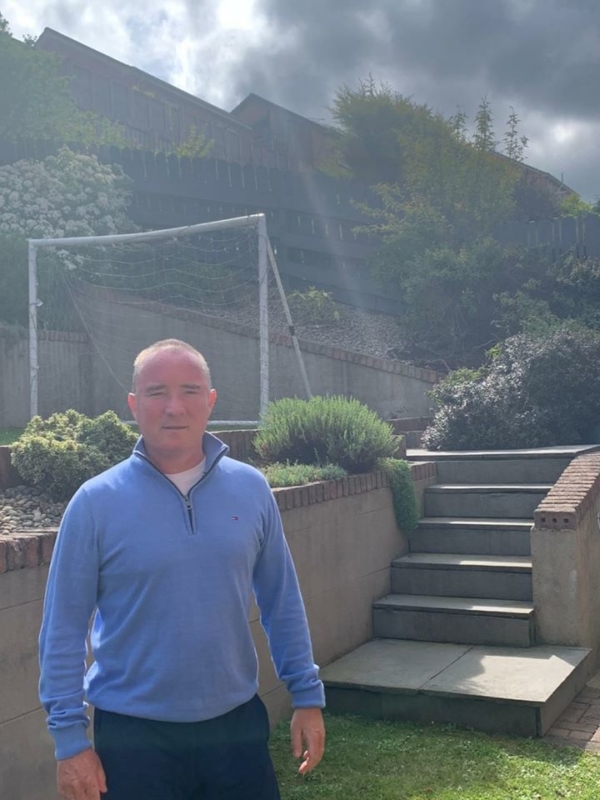 You can help us rebuild healthy local lives - like Damien....
Damien Hillen underwent major heart surgery in 2019, so has been shielding during the pandemic. With the garden being his only escape from the house, he has taken on an incredible challenge to complete the 104,094 steps it takes to scale Mount Everest on the 5 steps in his back garden and raising over £12,000 for our work – and proving there are lots of creative ways to stay active at home!
The steps we're taking to help people to get back on their feet
In the last year alone, we have:
Invested £2.9 million in services during 2019/20
Supported over 25,000 people in schools, workplaces, and communities to live longer, healthier lives
Supported over 3,300 living with a heart, stroke, or respiratory conditions