Still Caring through COVID
We live in challenging times, and we know it is even more difficult for people living with chest, heart and stroke conditions across Northern Ireland as they're missing out on vital health care, social engagement and regular outdoor exercise.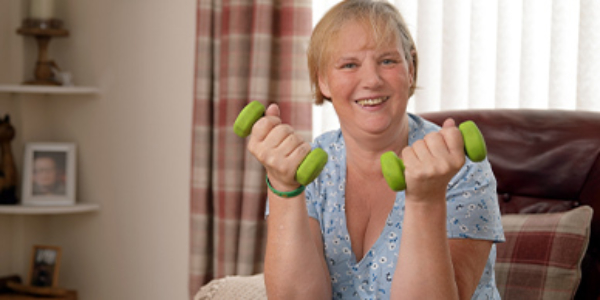 Despite restrictions, we've managed to still care through COVID. In the first six months of the pandemic, we've helped more than 20,000 callers to keep well and manage their condition. Our help has made a difference, with:
98% of people stating they felt less lonely and isolated
95% felt less anxious
92% said it helped them keep physically active
Thousands of people rely on our vital services and your donations help us fund these local care and prevention services, as well as supporting ground-breaking local research. We are committed to being here for everyone who needs us through these difficult times, with our care, research and prevention work.
To help as many people as we can, we've launched our 'Still Caring through COVID' campaign. The campaign, which is supported by MACE, a long term charity partner, aims to raise awareness about our services, which have been redesigned to take account of restrictions and as we move through the pandemic, we will continue to support people across Northern Ireland.
With almost 90% of our vital work funded by the public, we urgently need support to help us keep caring through COVID.
Help us to continue to save and improve the lives of local people living with chest, heart and stroke conditions and support their families and loved ones by making a donation today.
Thank you for your ongoing support and commitment through the good times and the bad.