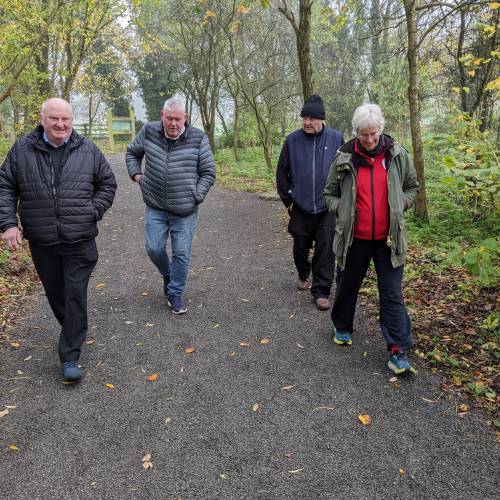 Our Breathing Better Walking Groups support people with chest conditions to exercise in a safe environment, at their own pace. The walks facilitate both physical activity, and peer support which are equally important when living with a long term condition.
Benefits of our Breathing Better service:

Provides you with key information on living with a respiratory condition and maintaining a healthy lifestyle
Helps you self-manage your condition
Supports your continued rehabilitation
Puts you in regular contact with other people living with long-term conditions
Provides a safe environment to share your experiences with others who understand, if you wish to do so.