A stroke is sometimes called a brain attack. It is a serious life-threatening medical condition that occurs when the blood supply to part of the brain is cut off.
A "TIA" (or transient ischaemic attack) is sometimes called a 'mini-stroke', because the symptoms are similar to those of a stroke but last a short time and occur because of a temporary lack of blood to part of the brain.

Thanks to the research you help us fund, we are helping more people than ever to survive stroke with better outcomes. Your donations have allowed us to give nearly half a million pounds to research to tackle these conditions.
Read more about some of the"stroke research we fund below.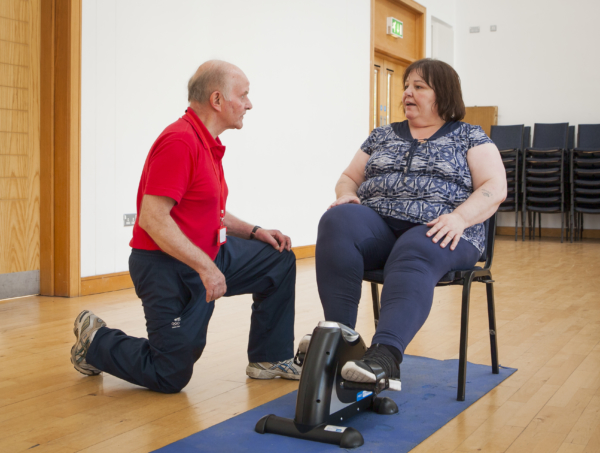 Research you fund will help improve our rehab programme for people who have had a stroke.

Losing mobility in an arm or hand after stroke is a devastating experience that can severely affect the person's ability to take part in everyday activities, and often results in an overall reduced quality of life. Some recovery is possible, and some people may be able regain the use of their arm and hand as a result of therapy they receive in the first three months following their stroke. Many people who have survived a stroke and many stroke professionals feel that more rehab is needed beyond this three months.
Our Post Rehab Exercise Programme (PREP) is a physio exercise programme, based in the community, which successfully helps people rebuild their lives and confidence following a stroke.
Thanks to your support, we have funded Dr Katy Pedlow at the Ulster University, to test the benefit of adding arm exercises to the existing PREP programme. Supporting poeple through PREP to build and improve their mobility in their arm(s), will hopefully improve how they are able to function in their day to day lives. This will have a knock on effect on their quality of life, and on how much support they need, either from their loved ones, or from health services. Your donations help change lives.
Research you fund will help improve therapy for people who have had a stroke
Problems with language, memory and thinking are common after a stroke. These can affect the person's relationships, and their ability to take part in daily activities. This can have a negative effect on quality of life and on mental wellbeing, leading to anxiety and depression.
Many psychological therapies are not always suitable for stroke survivors if their cognitive problems are severe, and it is still not clear what therapies works best.
Thanks to you, we have funded Dr Noleen McCorry at Queen's University, Belfast, to test whether a type of therapy, called Acceptance and Commitment Therapy (ACT), can be modified to better suit stroke survivors who have cognitive issues.
Suitable therapies for people who have had a stroke with cognitive problems are limited. This means that stroke survivors may not be getting the right amount or type of support that they actually need. Developing a therapy that works for these people and their families and carers helps make sure that we are supporting them as we should be. This, in turn, would help improve their quality of life and psychological wellbeing.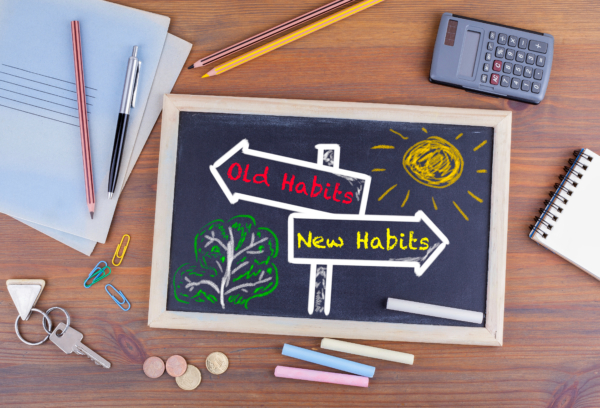 Research you fund will help people make healthy lifestyle choices that will reduce their chances of stroke
All of us find it difficult to make and maintain lifestyle changes, whether it be in our diet or exercise, or some other area. This is despite it being of benefit to our health. In the same way, many of us need help in making and maintaining lifestyle changes that reduce our risk of heart disease or stroke.
We have funded Professor Michael Donnelly and his colleagues at Queen's University, Belfast to refine and improve "SHARE-D", a tool used by health professionals and patients to make lifestyle changes that could help prevent heart disease and stroke.
Professor Donnelly carried out earlier research that showed that patients felt that SHARE-D helped them make meaningful decisions about their health. Health professionals were also positive about the tool, but because of workloads, asked for a simplified version of the tool that could be used quickly, for everyday use.
By creating a simplified version, the researchers will create a useful tool that professionals will have time to use, and that patients will still benefit from. A simplified version also means the widest possible number of people will be able to use the tool to help them make realistic, manageable, health changes. If changes are realistic and manageable, then healthier choices are more likely to be kept in the long term. As a result, healthier choices become healthier lifestyles, and this in turn will help reduce the chances of heart disease and stroke.
Want to know more about our research?