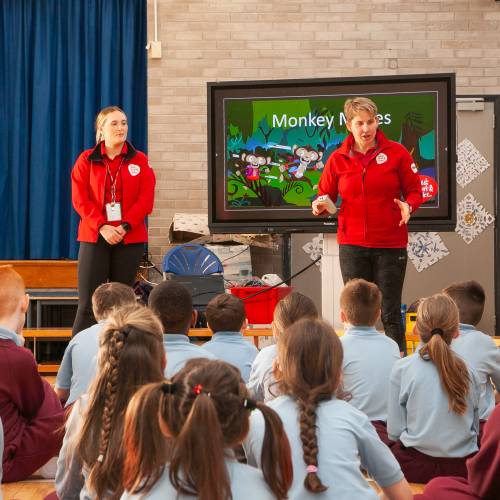 Learning early on how to enjoy healthy, active lives is key to giving children the best start in life. It helps them grow into adults who are less at risk of serious illnesses like chest, heart and stroke conditions, as well as obesity.
At NICHS we support families, schools and young people by educating people about these topics and providing practical tips and advice on how to eat well, stay active and understand the risk factors to serious illness.
Our Schools workshops have been designed to link in with the curriculum.
Key Stage 1 & 2 - Personal Development and Mutual Understanding topics, The World Around Us and more.
Key Stage 3 & 4 - Learning for Life and Work, Science and Technology, and Physical Education.
Topics covered include:
Healthy eating
Physical activity
Stress
Alcohol
The Dangers of smoking
Our School Programmes include: