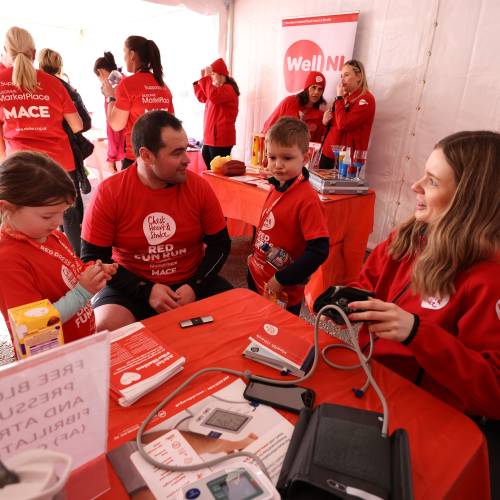 Regular health checks can help detect the early warning signs associated with developing chest, heart and stroke conditions, which is why we offer Well Checks packages for organisations and their employees.

Our Well Checks:
Assess and check for atrial fibrillation, blood pressure and cholesterol issues, as well as measuring your weight, body fat and lifestyle risk factors, with other options available to suit your needs.
Empower people to make informed and manageable lifestyle changes.
Promote organisational health and wellbeing with long-lasting benefits.
Also includes, personal and organisational health reports and action planning template.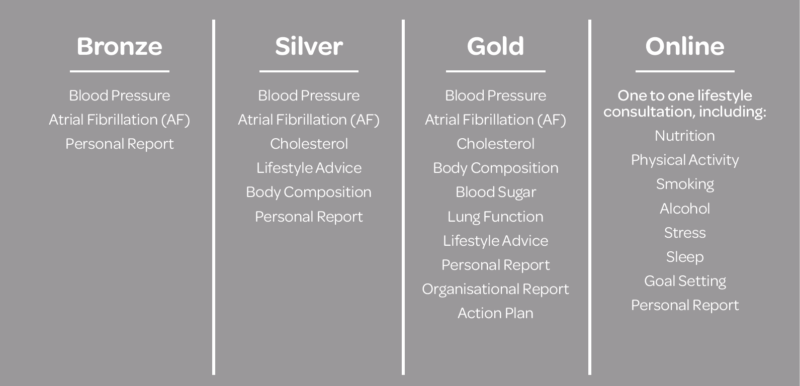 "Very thorough examination, good explanation of results and follow up actions."

"I was grateful for the health check because, unknown to me, I had high blood pressure and had no idea. So as a result of that, I have had to be monitored at the doctor for about three months."

All clients are required to sign a consent form before availing of our health checks.
All information discussed, disclosed and assessed during the health check is treated with confidentiality and stored in line with general data protection regulations.
Clients who are currently taking blood thinning medication i.e. warfarin cannot avail of the cholesterol and / or glucose tests.
Clients who are pregnant or/and have medically implanted devices such as defibrillators or pacemakers cannot avail of body composition analysis.
Clients will receive personal results during the appointment with a detailed report provided after the health check via email.