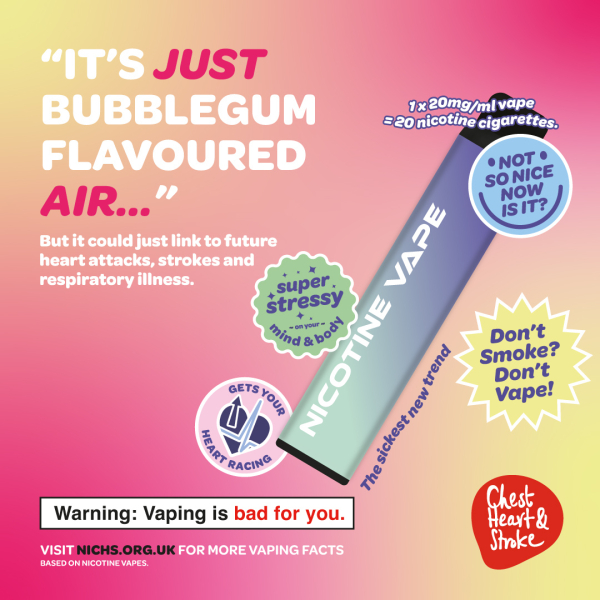 Many people may think there is little, or no risk of personal harm associated with regular vaping. The biggest misunderstanding about vapes is that they are harmless compared to cigarettes.
This is not true. The long term health implications are unknown - just as they once were with tobacco.

There is emerging evidence and increasing concerns about the risks of vaping particularly with regard to cardiovascular and respiratory illness.

Our research has found that the vast majority of NI consumers (85%) regarded the use of E-cigarettes to be 'very harmful' (55%) or 'somewhat harmful' (30%) to your heart and blood vessels.

It's time to dispel the myths and face the facts about vaping. Find out more below...