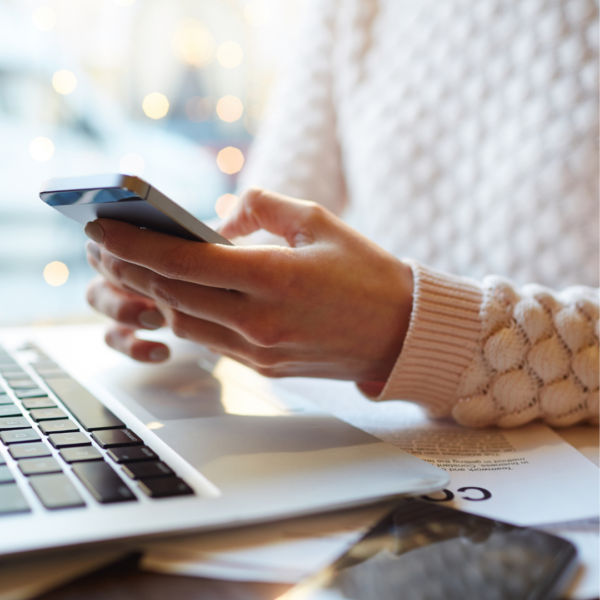 The colder months are setting in and the days are getting shorter. Although many of us no longer need to battle long commutes in winter weather, Working from Home can still bring its own set of challenges. Here are some top tips from our 'Work Well Live Well' team for Working from Home (WFH) that you can implement into your own daily routine to help you keep well this winter.
1. Get outdoors
Okay, so the weather might not be the best but don't forget there is no such thing as bad weather, only unsuitable clothing! Every day try to get outdoors to get active, using the time saved from your usual commute or lunch break. Not only will this help to boost your physical and mental wellbeing, it will help to break up your day and expose you to some natural daylight which is essential for Vitamin D production and to help promote good sleep. It is recommended that we aim for at least 150 minutes of moderate activity per week such as brisk walking or cycling. We should also aim to incorporate strengthening activities into our routine on 2 days of the week, for example Pilates.
2. Change up your work space
If you can, try to create a specific workstation in an area with natural light and away from areas that you use to relax. This can help you to transition more easily from your working day to home life. To limit the amount of time that you spend sitting, think about introducing a standing working station for different tasks. For example, stand when on the phone or raise your screen to a standing position with books while on virtual video meetings.Taking regular breaks and stretching throughout the day will help to reduce the risk of musculoskeletal pain. Talk to your employer about a Display Screen Equipment (DSE) Assessment, if you haven't already received this.
3. Set boundaries…and stick to them!
It can be difficult to get the balance right between work life and home life, when you WFH. To maintain a healthy work life balance set your work times to include a structured start, finish and break time and communicate these times with your team. Do not check emails after work hours or while on annual leave.
4. Keep warm
One advantage of heading out to work is that you don't need to think about the heating costs for your home during the day. We might be tempted to turn up the thermostat as the colder weather sets in but of course this will have an impact on our pocket. Focus on heating the room that you are working in, keep doors closed to keep the heat in and turn radiators down in the rest of your home. Invest in a hot water bottle and think about your clothing, by layering up with multiple thin layers to keep you cosy. Plan warm nutritious meals and drinks to keep your energy and hydration levels up during the day. However, be mindful of the amount of caffeine you may be having and try to limit to no more than 4 cups of coffee/tea each day.
You may also be able to claim tax relief for additional household costs if you have to work at home on a regular basis, either for all or part of the week, which could help towards your heating and other costs. This includes if you have to work from home because of coronavirus (COVID-19).
5. Make time to connect
It is so important to maintain social connections for our mental wellbeing. During work you may find that you are working more independently so make sure you continue to connect with your colleagues both verbally using telephone calls and visually using online video tools. Don't forget this doesn't always need to be about work, even just a friendly 10-minute cuppa over Zoom to see how your colleagues are doing could help boost wellbeing for both you and your team. If you are struggling please seek help – speak to a trusted colleague or your line manager, or visit: https://www.mindingyourhead.info/

Speak to your employer about what workplace health and wellbeing supports they have in place for staff. If your workplace would like to do more to invest in the health and wellbeing of employees, you can register for our free Work Well Live Well programme.

Work Well Live Well is a workplace health and wellbeing support programme fully funded by Public Health Agency and delivered by NI Chest Heart & Stroke. For more information and to register your interest visit www.nichs.org.uk/workwelllivewell.