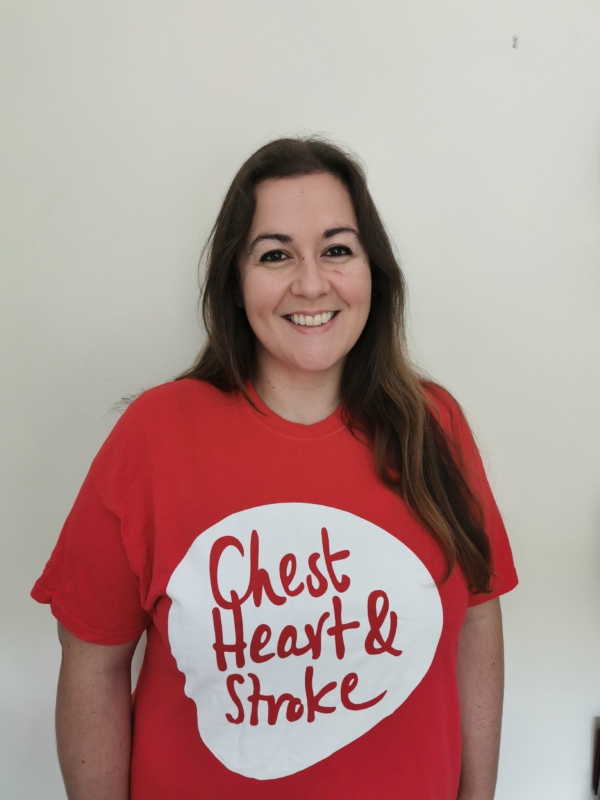 Gillian Thompson has been a part of our brilliant Care Services team for almost 3 years - here she tells us about some highlights of her time with NICHS so far.
What is your role at NICHS?
Head of Service, Cardiac Services.
When did you first start working at NICHS?
I started with NICHS in January 2019 as a Senior Care Services Coordinator and then moved into the role of Cardiac Head of Service in May 2021.
What does your role involve? How does it make a difference?
In my current role I am responsible for developing and implementing Cardiac support services within NICHS as well as leading and supporting the Care Service team covering the Northern and North Western Trust.
We will be developing our Cardiac Services in the months ahead and it is very exciting to see them evolve and grow. A large part of my role is making connections and meaningful partnerships in the community that will in turn help us reach more of the people who need our support.
My time is also spent supporting the Care Staff team. They are the frontline staff who go out into the community to support people across Northern Ireland. Staff wellbeing, learning and support is a big focus for me and I aim to ensure that our staff team are supported to deliver the highest quality services to those in the community who need our support most.
What are some of your favourite memories from your time at NICHS?
I remember meeting a gentleman in one of my first weeks at NICHS. He had, at the time, recently had a stroke and was taking part in our PREP programme in Antrim. He was understandably nervous and unsure on his first day on the programme but took time to shared his story with me and some of the other participants on the programme. I met him again 5 weeks later when he was finishing the programme and was struck by what a change I could see in him. He was visibly more confident, more steady on his feet, laughing with the new friends he had made during the programme and he was very keen to tell me the progress he had made since we last spoke. I think that was the moment I realised our Care Services were very special.
What is your favourite thing about working at NICHS?
Seeing the impact we have on people is my favourite thing and very motivational. It's this the helps us to develop and grow our services.
What has the charity changed from when you started to now?
The main change in my time with NICHS has been due to the Pandemic. Overnight we had to suspend services and make the transition to full time remote and virtual working. This was not a simple or straight forward task but I am so proud of how well the NICHS team have adapted, supported the community and each other since March 2020. I know that more changes and adjustments will be on the horizon as we negotiate the "new normal" but I like to think that we aren't "getting back" but rather "moving forward" to hopefully bigger and better services for those living with long term health conditions.
What would you love to see in the future of NICHS?
I want to see our Care Services continue to grow and develop across Northern Ireland so that we can reach and support as many people living with chest, heart and stroke illnesses and their loved ones as possible.