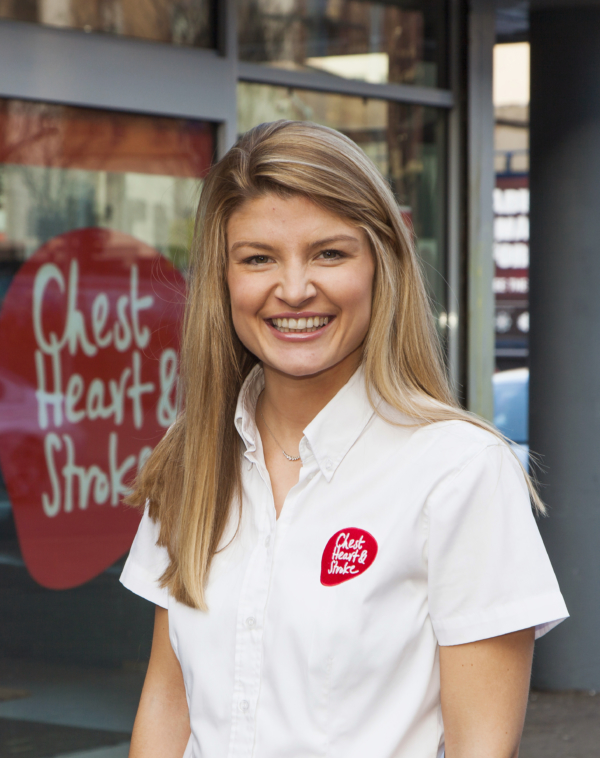 Zoe Campbell is one of our incredible Senior Care Services Coordinators in the Southern Trust / Southern sector Western Trust and has been working at NICHS since 2013, almost 8 years! Here is her story of her role with NICHS:

What does your role involve? How does it make a difference?
A large part of my role involves the delivery and development of stroke services such as PREP (Post Rehab Exercise & Education Programme) and our self-management course Taking Control. These programmes help to rebuild people's lives and confidence following a stroke and other long-term conditions.
What are some of your favourite memories from your time at NICHS?
One of my favourite memories involves a grandmother who was devasted that she was unable to hold her new born granddaughter due to the effects of stroke. After attending PREP (Post Rehab Exercise Programme) and rebuilding her strength and confidence she was finally able to hold her little granddaughter for the first time and attributed this to the NICHS PREP Programme.
What is your favourite thing about working at NICHS?
Seeing the progress that people make because of using our services. Watching someone leave the room (or currently the zoom platform) after attending our services feeling more confident, more knowledgeable and stronger both physically and emotionally is so rewarding.
How has the charity changed from when you started to now?
Within the past 8 years all of our services have dramatically grown and we have so much more to offer; both caring for people living with chest, heart and stroke conditions and prevention. In the past year we have probably experienced the most dramatic change moving most of our services online due to the pandemic. I love that we were still able to provide people with the support they needed albeit from the other side of the screen.
What would you love to see in the future of NICHS?
I would love to see all of our current services grow and flourish in years to come. It would also be great to see the development of new programmes to reach and help more people in Northern Ireland.