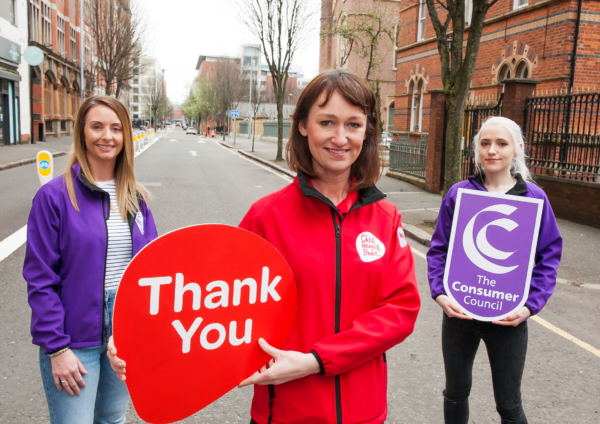 Local business, The Consumer Council in Belfast, had some serious concerns about the toll that the pandemic has taken on the physical and mental health of its employees.
Determined to make a positive change and to put staff health first, The Consumer Council signed up to Northern Ireland Chest Heart and Stroke's Work Well Live Well programme.
Work Well Live Well, a Public Health initiative, is a free health and wellbeing support service run by Northern Ireland Chest Heart and Stroke (NICHS). NICHS health professionals help to identify health risks in the workplace and work with you to create and deliver a bespoke action plan to help improve employee wellbeing.

Changes made through the plan can be as simple as greater access to healthy snacks or incentivised exercise, but the programme also concentrates on improving mental health and sleep, managing stress and reducing risk factors associated with heart disease.
Fidelma Carter, Director of Public Health at NICHS, explains; 'There's never been a more crucial time to check on your employee's health – the pandemic will have affected people, both mentally and physically, in ways you may not have considered. The average worker will spend almost 85,000 hours at work over the course of their career. It is vital that those hours are safe, happy and healthy.'
Noleen Charnley, Health Champion at The Consumer Council, is a strong advocate for the employee health programme;

"The Consumer Council has really benefitted from participating in the Work Well Live Well Programme. The programme is bespoke to your organisation as they use the information from the staff survey to identify the specific areas of health and wellbeing that your staff want to improve and develop. The programme has really helped motivate and guide us in setting both short-term and long-term goals to improve the overall health and wellbeing of our staff. We have set up a range of initiatives and fun activities that our staff can get involved in, as well as free webinars and online learning to help educate staff on a range of topics from healthy eating to coping with stress and building resilience.
The programme has been particularly beneficial throughout the pandemic, especially as our staff have been working remotely. As a result of the programme, we have agreed an action plan to improve the health and wellbeing of our staff. The programme has been fun and interactive and comes highly recommended."
Ask yourself - how well are your employees?
Commit to improving the health and wellbeing of your staff today and register your workplace for Work Well Live Well. Visit www.nichs.org.uk/workwelllivew... or email healthpromotion@nichs.org.uk.