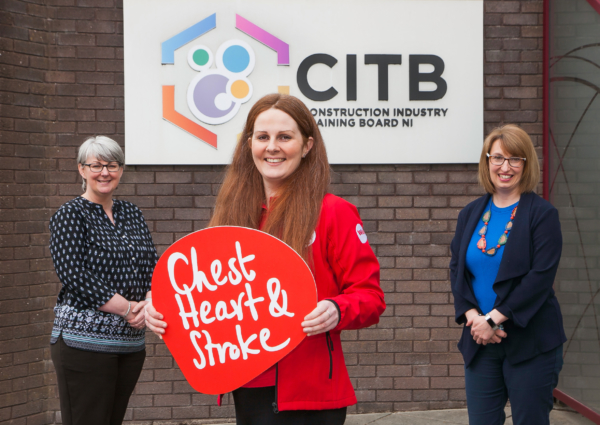 Northern Ireland Chest Heart & Stroke (NICHS) is now recruiting workplaces to take part in their Work Well Live Well programme and the charity is encouraging workplaces of all types and sizes to get in touch to find out the programme can benefit them.
Work Well Live Well is a free workplace health and wellbeing support programme delivered by NICHS and funded by the Public Health Agency (PHA).
The aim of Work Well Live Well is to help local workplaces to improve the health of their employees through personalised support. The programme will support you in carrying out a health and wellbeing survey within your workplace, analysing the results to determine health priorities and subsequently develop a bespoke, 3-year action plan for your team.
Why take part in Work Well Live Well?
Delivery of Health Champion training for employees to help drive health and wellbeing initiatives forward
Access to three NICHS Well Talks or Webinars to support staff in making informed lifestyle changes for improved health
Provision of advanced workplace health training including Mental Health First Aid
Support with signing up to and implementing the Equality Commission's Mental Health Charter
Provision of resources for health and wellbeing initiatives
Ongoing support from our experienced Workplace Health and Wellbeing team
To find out more and to register your workplace visit, www.nichs.org.uk/workwelllivewell