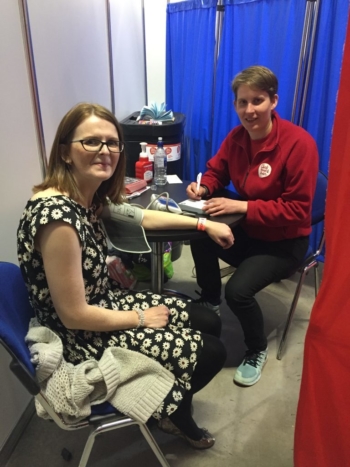 A local health charity has revealed that the results of blood pressure checks it carried out at the Balmoral Show in May were better than at the Holiday World Show in January.
Northern Ireland Chest Heart & Stroke measured 911 people's blood pressures over the three days of the Balmoral Show at their stand in the Eikon Exhibition Centre. There was a 50:50 split between men and women. One fifth were under 40, 45% were between 40 and 60, and 34% were over 60.
12% of the people measured (around one in eight) had a high blood pressure reading, which is a measurement above 140/90. Anyone whose blood pressure was showing a high measurement was given information on what changes could be made to lower it and advised to go to their GP.
Northern Ireland Chest Heart & Stroke also visited January's Holiday World Show in Belfast where its health promotion staff measured 327 people's blood pressure. At that show, 19% of the measurements were high.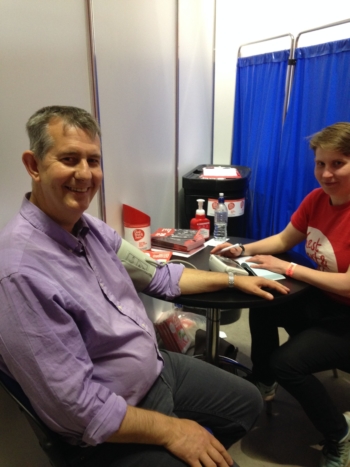 The charity's Director of Public Health, Fidelma Carter, said, "It is possible that the difference in results reflects the fact that many of the visitors to the Balmoral Show come from the farming community, where people tend to be more active during the day than people who work in other industries. Working in an office myself, I know that it is harder for me to fit physical activity into my life than it was for me when I was growing up, helping my parents on their farm."
For more information about how to keep healthy, visit www.nichs.org.uk/choosetobehealthy.