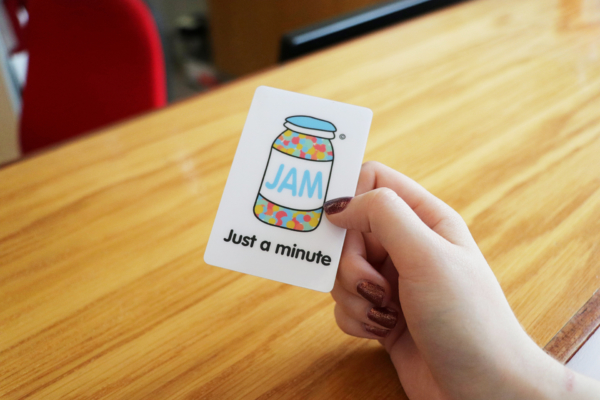 Local charity Northern Ireland Chest Heart and Stroke (NICHS) has teamed up with Belfast based social enterprise NOW Group to launch a specific JAM Card for people living with chest, heart and stroke conditions.

The JAM Card, which stands for 'Just a Minute', was originally developed by the NOW Group which supports people with learning difficulties and autism. NI Chest Heart and Stroke has reproduced the card for anyone living with chest, heart and stroke conditions. This includes people who are experiencing physical and cognitive issues because of their illness, such as difficulty communicating, memory loss, mobility and balance issues or breathlessness. The Jam Card provides them with a discreet way of letting people know that they may sometimes need a little extra time and patience.
The new NICHS JAM Cards were created with the support of their charity partner, Barclays Bank, who are also offering complimentary "Tea and Teach" sessions to the charity's service users, which will help empower them to become digitally savvy whilst staying safe online.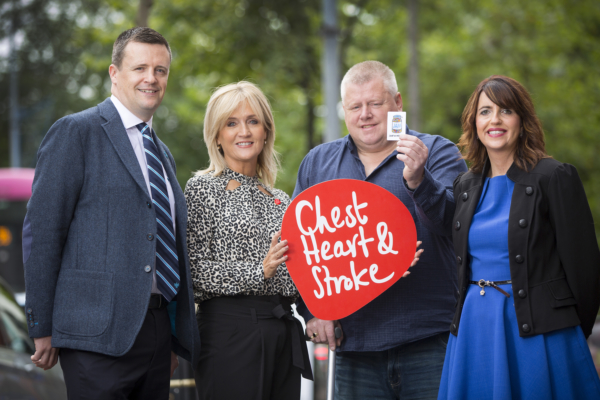 Fiona Greene, Director of Care at Northern Ireland Chest Heart and Stroke, said, "We are delighted to have partnered with the NOW Group to create our new JAM Card, kindly supported by our charity partner Barclays.
"There are currently 335,000 people in Northern Ireland living with chest, heart or stroke conditions, many of whom experience a huge impact on their daily life as a result. The chest, heart and stroke JAM Card will help everyone living with these conditions to retain their independence and increase their confidence in a variety of situations, knowing that they can alert others about their condition and ask for a little more patience and understanding."
Leeann Kelly, Business Development Manager at NOW Group: "The take up of JAM Card by both individuals and businesses continues to grow as more companies recognise the importance of offering excellent, inclusive service and customer care. We're pleased to work with Northern Ireland Chest Heart & Stroke on this special version of the card and know that it will offer reassurance and confidence to users in many situations."
To request a chest, heart and stroke condition JAM Card, please contact Northern Ireland Chest Heart and Stroke by visiting www.nichs.org.uk/JAMCard or call 028 9032 0184.