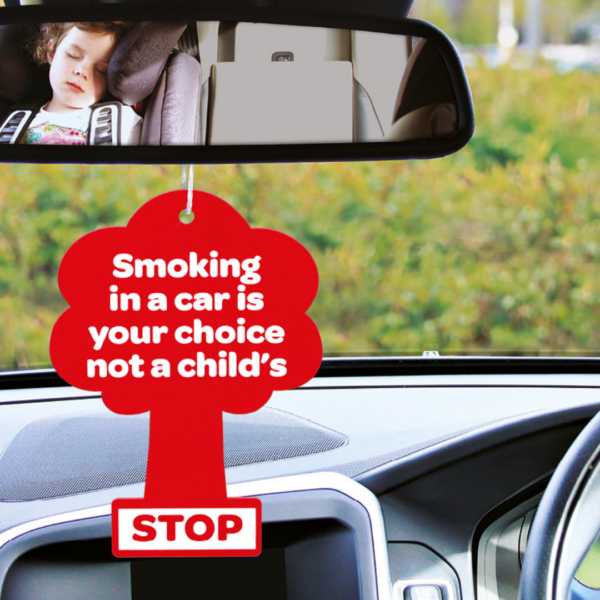 Leading local health charity Northern Ireland Chest Heart and Stroke have welcomed the announcement by the Health Minister that he will bring into force regulations to prohibit smoking in cars where children are present early in the New Year.
Neil Johnston, Public Affairs and Policy Manager for Northern Ireland Chest Heart and Stroke commented:
"We led the campaign to bring in this ban. Initially the Government was reluctant to legislate on this area, but we worked with Assembly Members to effectively add an amendment to the Health (Miscellaneous Provisions) Act (Northern Ireland) 2016. It is a shame that the collapse of the Executive and the COVID 19 pandemic have delayed this ban by 5 years, however, it is great that Robin Swann has now committed to bringing it into force in the New Year."
The charity said the new ban is a positive step towards protecting the health of local children, as well as discouraging smoking in the general population.
A ban on smoking in cars came into force in England and Wales in 2015 and Scotland and the Republic of Ireland in 2016, making Northern Ireland the last region to do so. Legislation for a ban in Northern Ireland was passed in 2016 but the Assembly has not yet passed the regulations to bring the ban into force.
"Smoking is the single greatest cause of preventable illness and premature death in Northern Ireland, killing around 2,300 people each year. NICHS believes it is imperative, therefore, that government takes all reasonable measures possible which it believes may reduce the prevalence of smoking.
"At Northern Ireland Chest Heart and Stroke, we have been campaigning since 2014 for the introduction of these regulations to protect children, at a time when 80% of the population were in favour of such a ban. Around 1 in 8 adults do smoke while in the car with other people, which means approximately 50,00 children could be exposed to second hand smoke in cars across the country every day. We know also that many smokers start while they are still children, so we believe this step is vital in working to protect the next generation from the dangers of cigarettes."