Every day in Northern Ireland, 17 people have a heart attack. Local health charity Northern Ireland Chest, Heart & Stroke (NICHS) is urging people to be aware of the signs of a heart attack with the acronym STOP:

S – Something's not right – symptoms can start slowly

T – Tightness or pain in the chest, pain in the arm, neck or jaw
O – Other symptoms such as shortness of breath, nausea or sweating
P – Phone 999 immediately.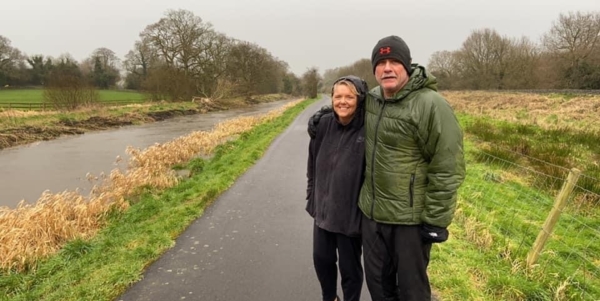 Heart attack survivor John Sheriff, 56 from Banbridge, knows just how important it is to act quickly when symptoms strike;
"My heart attack, last year, was totally out of the blue and was not preceded by any other signs. I, like many other victims, assumed it was a bad case of wind. How wrong I was..."
"After severe bouts of chest and back pain over 3 days, I realised something was seriously wrong and my wife called the ambulance. In the hospital it was confirmed that I had suffered a series of large heart attacks which had caused significant damage. I was fitted with 3 stents and spent a week in the hospital but, only two days after returning home, I suffered a cardiac arrest. I had another 3 stents and a ICD [implantable cardioverter-defibrillator] fitted."
Fidelma Carter, Head of Prevention Services at NICHS says; "A lot of people, like John, don't realise they are actually having a heart attack. The signs and symptoms are more varied than you would think. We are urging people to remember STOP - if you notice yourself or someone else presenting with any of these symptoms, don't wait, call an ambulance immediately."
Heart surgery saved John's life but, coming home from hospital, he was thrown into emotional turmoil;
"I sunk into deep depression. I questioned, why would I suffer a heart attack? Before the attacks, I would run/ walk 90km per week plus 2 sessions of weights and cardio in the gym daily. I played football and cricket as well as being a keen cyclist. I rarely drank alcohol and have never smoked in my life. Where did I go wrong?"

John was a Close Protection Officer in Afghanistan prior to his heart attack but was unable to return to service;

"I felt useless. I felt like giving up. My head was in a mess and I cried most days through frustration and anger. I thought that this is a disease that overweight people suffer from, not someone who was described by friends as the fittest person they knew. In fact, once I was shot through the neck in Southern Afghanistan and was back at work the next day. I thought that I was indestructible."
Fidelma at NICHS says; 'It's important to remember that heart attacks can strike anyone, of any age, at any time. Living a healthy lifestyle can help reduce your risk of having a heart attack. But are never too young, too fit or too healthy for a heart attack so if you notice something is wrong, call 999 at once. You really could save a life."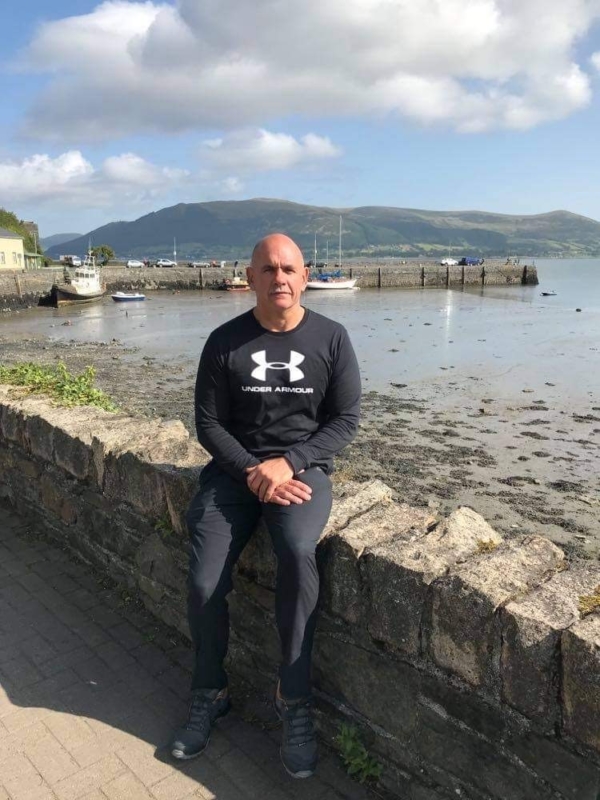 John was referred to Northern Ireland Chest Heart & Stroke's online Taking Control programme;
"Straight from the start, I felt more relaxed and at-ease than I had for quite some time. The guys running the programme showed empathy and understanding. They encouraged us to open up and talk about our experiences and the problems we suffered, and to chat with other participants - I found great comfort knowing I wasn't the only one in a dark place."
"Each week we would discuss what we hoped to achieve, and the weekly Action Plan was a great motivator, it gave me direction. The main thing that helped my recovery was the 'Symptom Cycle'. It helps me plan out every day and ensures I stay focused without pushing myself to exhaustion."

Seven months later, John manages a little more each day and enjoys the therapeutic nature of outdoor walks with his wife Jacqueline;
"Taking Control gave me the confidence to get my life back on track. The course was as important as the actual heart surgery for my return to normal life. The girls at NICHS are absolute stars."
Heart attack can strike anyone, at any time. If you spot signs of a heart attack, STOP and call 999 immediately. For more information on heart attack, heart disease and ways to care for your heart, visit www.nichs.org.uk/heart or email healthpromotion@nichs.org.uk.