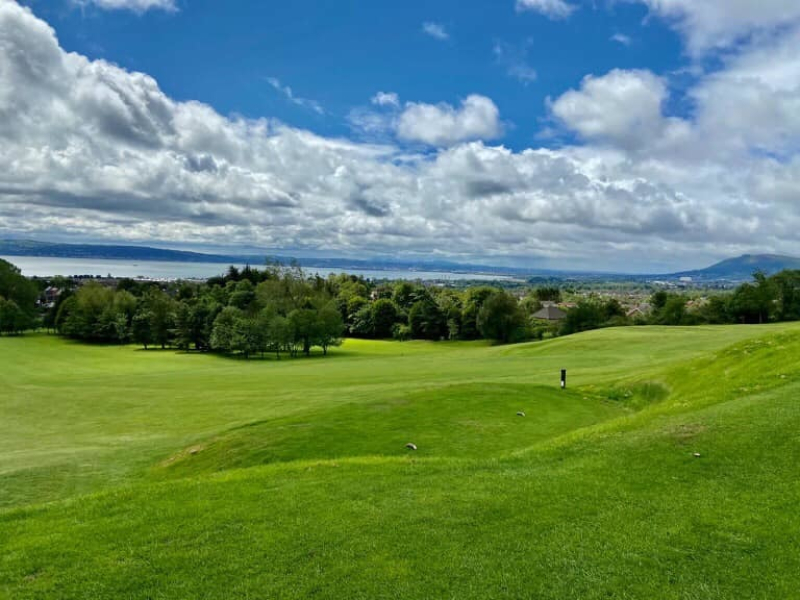 Greenisland Golf Club 72 Hole Golf Challenge
Created by David Hayes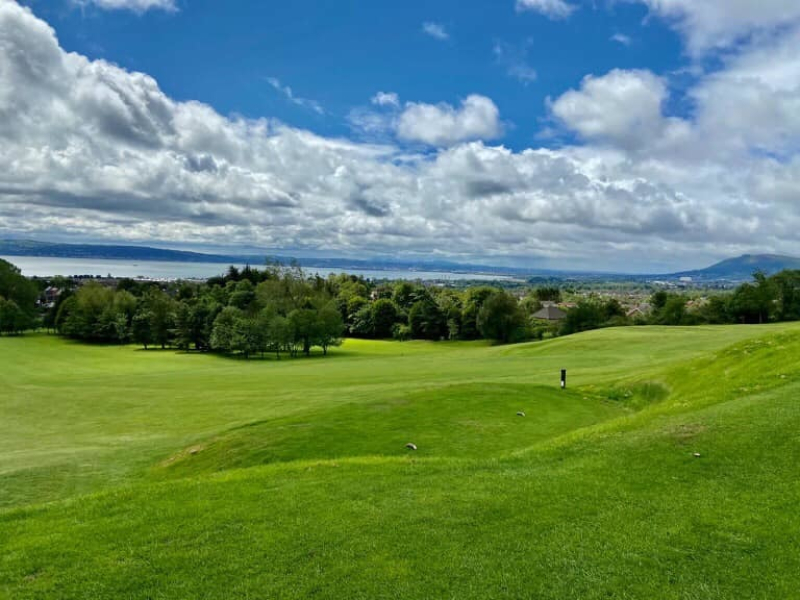 Date:
25/06/21 - 25/06/21
Location:
Greenisland Golf Club, 156 Upper Road, Greenisland
Story
The members of Greenisland Golf Club are attempting to play 72 holes of golf from Sunrise to Sunset on Friday 25th June 2021. A task that will require the golfer to walk around 60,000 steps, 25miles and climb 180 flights of stairs in elevation. Not to mention get the golf ball into the hole.
The clubs Captain Mr Geoff Pearson has nominated Chest Heart and Stroke as his charity of choice this year and aims to raise as much money as possible for such a worthwhile cause.
The following people are attempting to complete the challenge.
Geoff Pearson
John Bell
Michael Bell
Clarke Stockman
Johnny Greer
Brian McLaughlin
Aaron Douglas
Suzanne Logan
Michael pogue
Phillippe Joffroy
David Salters
Brad Spence
Andy McMeekin
David Mckeen
Deborah Yea
Michael Hayes
Lee-Ann Clarke
John Armstrong
Paul Watson
Neil Buchanan
Laura Watson
Claire winning
Aaron Wright
Phillip burns
Barry Taylor
Margaret Logan
Marc Norton
Peter Montgomery
Phil Creighton
Gerry Millar
Brian McFarland
Owen Campbell
Ben Buchanan
Jack Norton
Cameron Bamford
Alex Montgomery
Paul Doyle
Louise Noble
Olivia Snoddy
Heather Greer
Share
72 Supporters
£100.00 + £25.00 Gift Aid

£5.00

£25.00 + £6.25 Gift Aid

£15.00 + £3.75 Gift Aid

£40.00 + £10.00 Gift Aid

£25.00 + £6.25 Gift Aid

£25.00 + £6.25 Gift Aid

£25.00 + £6.25 Gift Aid

£25.00 + £6.25 Gift Aid

£10.00 + £2.50 Gift Aid

£20.00 + £5.00 Gift Aid

£100.00 + £25.00 Gift Aid

£20.00

£10.00 + £2.50 Gift Aid

£50.00 + £12.50 Gift Aid

£20.00 + £5.00 Gift Aid

£10.00 + £2.50 Gift Aid

£10.00 + £2.50 Gift Aid

£40.00 + £10.00 Gift Aid

£500.00 + £125.00 Gift Aid

£20.00 + £5.00 Gift Aid

£25.00 + £6.25 Gift Aid

£10.00

£10.00

£30.00 + £7.50 Gift Aid

£10.00 + £2.50 Gift Aid

£10.00 + £2.50 Gift Aid

£20.00 + £5.00 Gift Aid

£20.00 + £5.00 Gift Aid

£40.00 + £10.00 Gift Aid

£20.00 + £5.00 Gift Aid

£50.00 + £12.50 Gift Aid

£5.00 + £1.25 Gift Aid

£20.00 + £5.00 Gift Aid

£20.00 + £5.00 Gift Aid

£20.00

£15.00

£20.00

£10.00 + £2.50 Gift Aid

£50.00 + £12.50 Gift Aid

£100.00 + £25.00 Gift Aid

£40.00 + £10.00 Gift Aid

£20.00 + £5.00 Gift Aid

£20.00 + £5.00 Gift Aid

£20.00 + £5.00 Gift Aid

£20.00 + £5.00 Gift Aid

£50.00 + £12.50 Gift Aid

£10.00 + £2.50 Gift Aid

£20.00 + £5.00 Gift Aid

£40.00

£50.00 + £12.50 Gift Aid

£100.00 + £25.00 Gift Aid

£10.00 + £2.50 Gift Aid

£25.00 + £6.25 Gift Aid

£20.00 + £5.00 Gift Aid

£25.00 + £6.25 Gift Aid

£150.00 + £37.50 Gift Aid

£10.00 + £2.50 Gift Aid

£20.00

£10.00 + £2.50 Gift Aid

£100.00 + £25.00 Gift Aid

£10.00 + £2.50 Gift Aid

£10.00 + £2.50 Gift Aid

£235.00 + £58.75 Gift Aid

£30.00 + £7.50 Gift Aid

£150.00 + £37.50 Gift Aid

£500.00 + £125.00 Gift Aid

£70.00 + £17.50 Gift Aid

£230.00 + £57.50 Gift Aid

£20.00 + £5.00 Gift Aid

£10.00

£750.00 + £187.50 Gift Aid