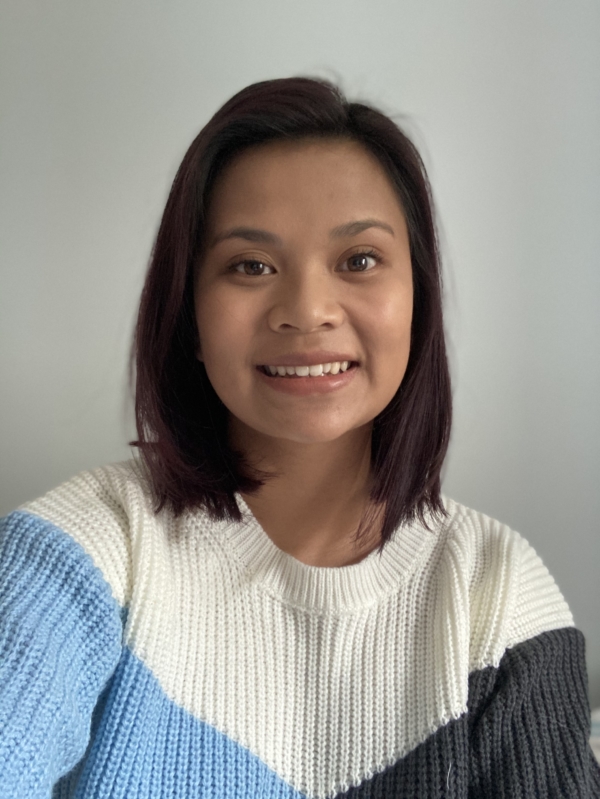 "I ran a 5K the week before I got COVID. I could run that in about 30 minutes back then, but now it takes me an hour to walk 2.5k."
Monee Warwick, a 22 year old paediatric nurse, caught COVID-19 in January 2021 and has been struggling with Long COVID since. She's taking on the challenge of walking 80km in May to help her recovery, as well as to raise money for our COVID-19 Recovery Service.
Monee says, "I didn't expect to get Long COVID because at first I had really minor symptoms – I had a sore throat and I coughed about once. My mum thought I should get tested just in case. The day after I tested positive I started becoming breathless, and I couldn't get out of bed. I was crawling to get to the bathroom. I was in A&E on day four and day eight."
"Now, I still have a lot of aches and pains, breathlessness and struggle with walking. The past month I've been holding onto my mum and using a stick to walk. But when we thought of the idea of doing this challenge for May, we thought not only can I help my recovery and rehab and push myself but also raise money and awareness as well."
"When I started the fundraiser 3 days ago, that was the first time I walked without holding onto anything. Walking 2.5km a day doesn't seem like a challenge but for me it really is, it's so tiring. To walk with no help at all, it takes about an hour for me to do that distance. But whether it's in the rain sometimes, like yesterday, I went out and it was so cold but as so many people are donating and supporting me, I want to complete the challenge for them."
"I have been trying really hard to get back to work but of course they're saying I'm not ready yet with my leg strength. So I wanted to build my stamina and show for a good month, if I can do this, then I can hopefully go back to work."
It's been difficult because I was used to going to work all the time and seeing people, but now I can't do that. We're hoping I'll be able to go back to work in June, but I'm just taking it week by week, day by day."
"I think people need to remember not to be complacent when it comes to COVID – it can happen to anyone at any age."
To donate to Monee's challenge, go to https://www.justgiving.com/fundraising/monee-warwick
As well as continuing to offer services to people with chest, heart and stroke conditions, we can also provide information and support to those recovering from COVID-19 and living with Post COVID-19 Syndrome. If you need support with long COVID, contact chestsupportni@nichs.org.uk.