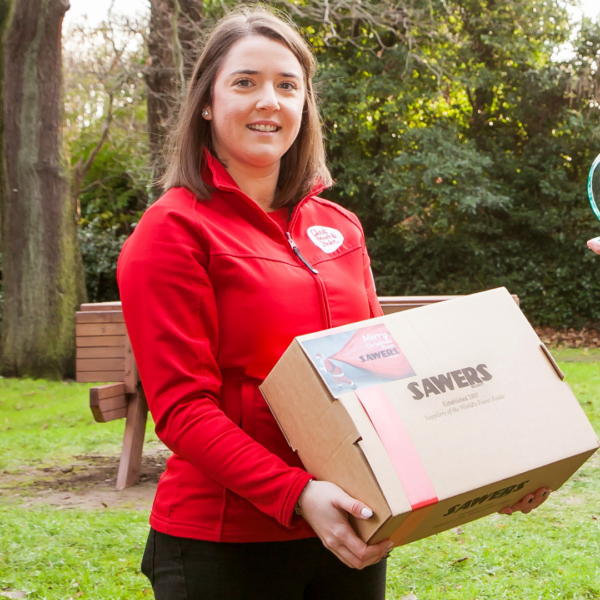 Hannah Williamson has been a part of our brilliant Health Promtion team since 2014! Here she tells us about some highlights of her time with NICHS so far.
What is your role at NICHS?
I am a Health and Wellbeing Coordinator, developing and implementing health promotion services for the community and our Health and Homeless Programme.
When did you first start working at NICHS?
I first started working at NICHS in Sept 2014 as a student, working with Jessica on the Chester's Challenge School's Programme. In Sept 2015 I joined the health promotion panel as a contractor to support delivery of our health promotion services and in July 2016 I received a permanent post delivering our health promotion programmes within workplace settings and leading on the development and implementation of our Well You, 12-week behaviour change programme.
What does your role involve? How does it make a difference?
My role involves developing and delivering the Health and Homeless programme within the South Eastern and Belfast Trusts. This includes our Well Space programme, a 1-year support programme using a holistic healthy hostel approach to ensure tailored health and wellbeing services and information are provided to both hostel staff and residents based on need. We also provide our Well NI services along with others to hostels requiring short-term initiatives as well. My role also involves developing and coordinating Well NI services for the community, seeking funding opportunities and working in partnership with organisations to implement these services to those who need it most.
What are some of your favourite memories from your time at NICHS?
My favourite memories are when we are working together as a team at events such as Balmoral Show, Ready Set Summer and workplace celebration events as it's brilliant to see the planning for big events coming together on the day and having an impact on the lives of those we meet. The fun and enjoyment we have working together also makes it feel like we aren't working at all!
What is your favourite thing about working at NICHS?
The people! Not only the people I work with but the people we meet. The team here at NICHS are so caring, passionate and dedicated to the work that they do and I'm so glad to be surrounded by such a supportive group of people. When we deliver our services and meet people, their gratitude and appreciation for our work is heart-warming and some of their stories will stay with me the rest of my life.
How has the charity changed from when you started to now?
When I started at the charity, the health promotion department was a small team of 4 staff, now we have grown to a team of 10! This is amazing as we are now able to offer more health and wellbeing services, advice and information to those living in Northern Ireland which will have a positive impact in reducing the risk of those suffering from chest, heart and stroke illnesses.
What would you love to see in the future of NICHS?
Our vision achieved! That Northern Ireland would be free from chest, heart and stroke illnesses and that there would be no more need for us anymore.