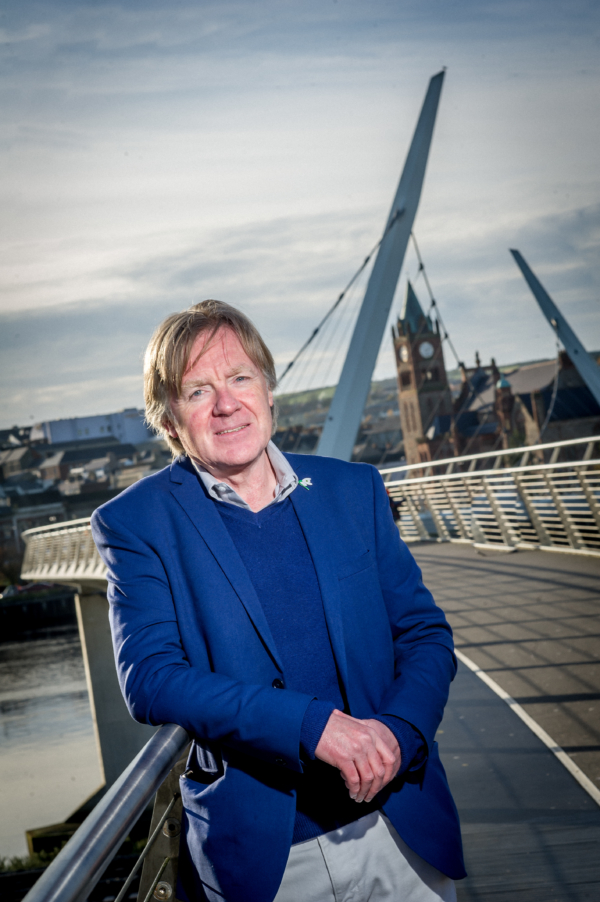 After a gig in Dublin in 2017, Billy Doherty, drummer for the Derry/Londonderry band The Undertones, suffered a major heart attack, followed by a stroke. He has since teamed up with Northern Ireland Chest Heart & Stroke to help raise awareness of heart disease and stroke in Northern Ireland.
Billy, can you tell us what happened to you?

So, we'd just played a gig in Dublin when I felt a pain in my arm and could feel a sore throat coming on. I assumed I was getting a cold and that the painful arm was caused by hours of drumming. I was wrong. Within a couple of days, I was in hospital, where an ECG and blood tests showed I was about to have a major heart attack. I was taken to theatre and operated on, and I had two stents inserted into my coronary arteries.

But that wasn't all. Unfortunately, just a week later I suffered a stroke. I was at home and suddenly had a pain in the top of my head. I looked at my phone and it seemed as if it was moving across the sofa. Something strange was happening. I phoned my sister Pauline, then 999. By the time the paramedics arrived, my speech was very slurred, and I had lost power in my arms.

A heart attack and a stroke, both within a week! How has the recovery been?

Physically, I have made an excellent recovery. I have very few physical effects, though I have made changes to my diet and exercise and it has been difficult to get used to the medication. But the emotional shock has been tremendous, and harder to cope with. To be honest, it floored me.

Any advice for people in a similar position?
The band and our fans are all reaching the age where we cannot assume we will be in good health forever. I have had a wake-up call and I want to use my experience to warn others not to ignore what their body is telling them. Go to your GP if you think something is wrong. These illnesses don't just come on overnight but if you don't watch out for the signs, they could end up killing you.

And now you are a proud ambassador for Northern Ireland Chest Heart & Stroke, is that right?
Absolutely! After my heart attack and stroke, I contacted NICHS as the leading local charity fighting these illnesses. I want to join forces with them in warning people about the signs and symptoms and I would really recommend having a regular health check with your GP or with NICHS."

NICHS is concentrating their Spring Appeal fundraiser this year on raising money for vital health research - why do you think this is important?

If it hadn't been for the pioneering work of doctors who developed the first stents in the 1980's, my story could have turned out very differently.

NICHS is funding research by Dr Qiaozhu Su's at Queen's University, which could produce a simple and cost-effective way of combating heart disease using a common cooking spice (fenugreek!). Also, they are funding Dr Chris Watson's research, also at Queen's, which aims to develop a blood test that would provide an early warning of the condition.
When, like me, you've had a close brush with death, you realise how important it is to help Northern Ireland Chest Heart & Stroke fund the next generation of heart research – research that will save a life like mine in the future.

Together we can help rebuild local lives.