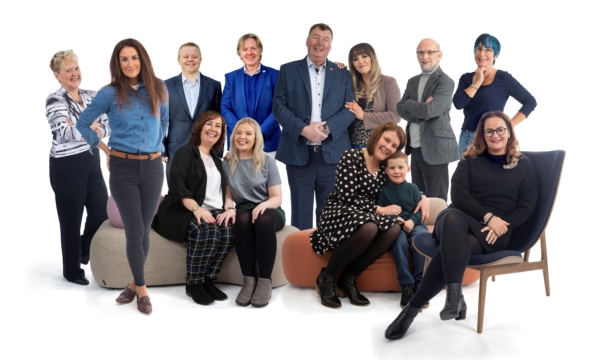 NI Chest Heart and Stroke has assembled some of the country's local heart heroes to lead the fight against heart disease this Christmas.
The heroes include community fundraisers, cardiac consultants and those living with heart disease who use the organisation's care services, and they're encouraging the public to join them in their hero quest to raise vital funds for risk detection research and a brand new, dedicated heart care service for Northern Ireland.
Heart Strong is NI Chest Heart and Stroke's new heart health and recovery service which will be piloted in early 2020. The first of its kind and wholly dedicated to those living with heart disease in Northern Ireland, it will bridge the gap between rehabilitation after treatment and getting back to normal life, helping the person grow beyond their current capabilities.
Patrick Anderson, Head of Heart Strong at NI Chest Heart and Stroke says:
"Heart disease is one of the leading causes of death in Northern Ireland, and 74,000 people are living with it. For those who are managing a heart condition, it can have a huge impact on their life and health. Most of those who are living with this disease have been diagnosed and signposted to us through their regional Health Trusts.
"However, once they have completed their cardiac rehab provided by the Trust, many people may feel anxious and worried about leaving behind that supportive environment. Therefore, we have identified the need to create a service which supports them in the longer term to continue to rebuild their life and confidence, and start thriving again."
"This new Heart programme is designed to be inclusive for everyone who experiences cardiac illness and will work alongside core rehabilitation services to help improve overall quality of life for these patients."
The initial pilot will focus on individuals aged over 18 in the South Eastern Trust area and be delivered by fully-accredited programme co-ordinators to enhance the fitness levels, confidence and self-belief of participants who may still be dealing with the physical, mental and emotional strains that can often sit alongside heart conditions. The programme has been carefully designed in collaboration with regional cardiac rehab teams, mental health charity AWARE and the Platinum Training Institute. By working together, we can deliver better outcomes for our patients and identify those who will benefit from this service more readily."
Research shows that depression is more common in people living with a long-term physical health problem so it was important to NI Chest Heart and Stroke to tackle this issue.
Patrick continued, "The first two weeks of the programme are called 'Head Strong' and we have worked closely with mental health experts to devise a course which will show practical techniques patients and their families and carers can employ to deal with the worries and anxieties they may be experiencing as a result of their illness. Quite often, we find that people who have suffered a cardiac illness are worrying about participating in physical exercise, so by building their confidence, we hope to make them feel supported and more comfortable to do so."
The remaining 10 weeks of the programme will be dedicated to the Heart Strong exercise and relaxation programme which can be tailored to meet the specific needs of each participant. The programme is split into a low intensity group for those who are at the early stage of their recovery and a higher functioning session developed for those who are almost ready to step back into exercising independently.
Finally, Patrick added "On completion of the 12-week programme, participants can decide whether they are ready to move on from our services, with the knowledge that they are now part of the NICHS family and can access our support anytime it is needed, or, they can continue on with us in our weekly Stay Strong exercise maintenance class."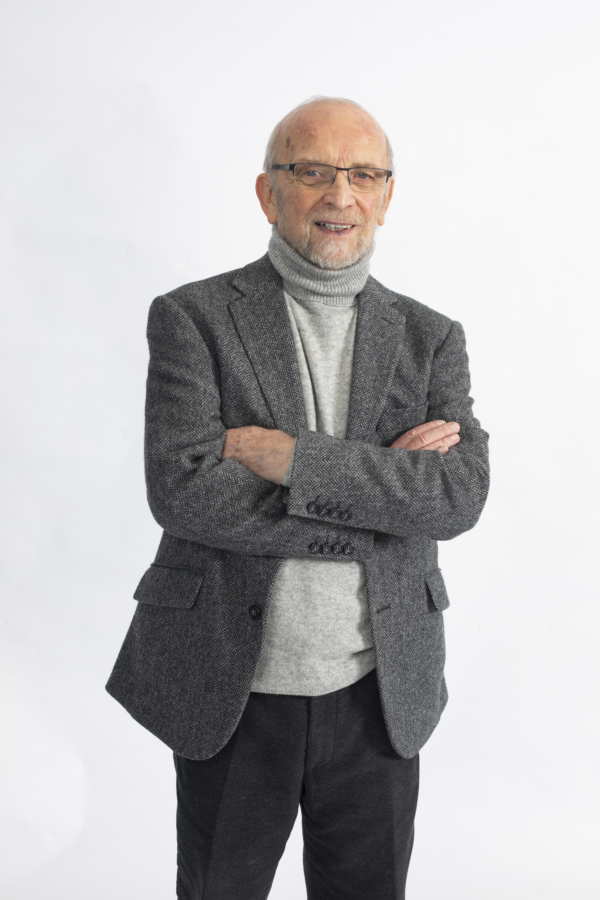 Rowley Davidson, one of NICHS's Local Heart Heroes was diagnosed with heart failure at Christmas in 2017, and took part in the Taking Control Programme, which he and his wife Brenda say was "life changing".
He said, "When the doctors told me I had heart failure I didn't know anything about the condition. I just heard the word 'failure' and thought it was just a matter of my heart deteriorating with no future ahead of me.
"My son contacted NI Chest Heart and Stroke, and my wife Brenda and I attended the Taking Control Programme. After just half a session, I was more confident and more positive. I understood that there was life after a heart failure diagnosis. Now, we go to Pilates and are back with our Church's street ministry, living life together again.
"We need to spread the word of the great work NICHS is doing in Northern Ireland, and the ambitions the team has to continue to lead the fight against heart disease. I hope the public joins us this Christmas, and beyond, and we recruit even more local heart heroes."
Last month, the organisation announced its funding of ground-breaking heart research with Ulster University professors and Royal Victoria Hospital cardiologists, to develop the technology which would detect early signs of heart disease using a simple eye test that would eventually be available at high street opticians, and therefore accessible to all, no matter a person's socioeconomic status.
Declan Cunnane, CEO of NI Chest Heart and Stroke said at the time: "This research is funded by NI Chest Heart and Stroke with significant help from one of our corporate partners, Value Cabs to whom we are very grateful. We are committed to investing in improving the overall standard of health, care and support across Northern Ireland. As part of our five-year strategy, we are committed to investing substantially in high quality research which by 2023, will hope to deliver meaningful progress for local people."
He continued: "We are so proud of the Local Heart Heroes who not only use our services but wholly support the work we are doing to fight heart disease. This campaign is so important because it shows the reality that heart conditions can affect almost anyone in our society and reinforces the need for better research and improved services which public donations can fund. On behalf of the organisation, I send my heartfelt thanks to our Local Heart Heroes for their involvement and for sharing their stories."
The public can support the Local Heart Heroes Christmas campaign by visiting the dedicated webpage, donating online or texting LOCALHEARTS to 70085 to donate £5.
NI Chest Heart and Stroke has also organised an array of festive frolics for all to get involved in this Christmas, and every penny raised will go into the Local Heart Heroes fund. Secret Santa gifts can be purchased online, while Festive Fundraising Guides can be downloaded to help people create their own festive fundraiser.
All information can be found via nichs.org.uk/localheroes.