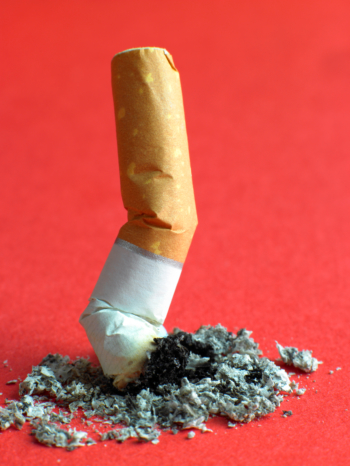 Never starting to smoke or giving up smoking is the single best thing you can do for your chest, heart and stroke health.

Smokers are almost twice as likely to have a heart attack compared with people who have never smoked.
It is never too late to give up. Your will reap the benefits with improvements to your health and wellbeing and reduce your risk of developing chest heart and stroke illnesses. You will also have more money to spend on other things.
Work out your smoking habits and be ready to change your routine to avoid the triggers and situations where you smoke. This might include breaks at work, after meals, or when socialising.
Set a date, tell family and friends and stick to it.
When you feel the urge to smoke, distract yourself.
Put the money you save in a jar so you can see it building up.
Ask your doctor or pharmacist for help and support. You are four times more likely to quit successfully if you get professional help and nicotine replacements.

It is not easy to quit smoking but there is help available.