Support for Heart Conditions
17
people in Northern Ireland have a heart attack every day
Is your heart condition....
Stopping you doing the things you want to do?
Limiting your enjoyment of family life and hobbies?
Making you feel isolated from friends and family?
Making you feel angry, frustrated, anxious or depressed?
Stopping you getting a good night's sleep?
Being diagnosed with a heart condition such as heart failure or experiencing a traumatic event like a heart attack can have a long-lasting impact on every aspect of your wellbeing; including how you think, feel, behave and on your physical health.
Contact our support services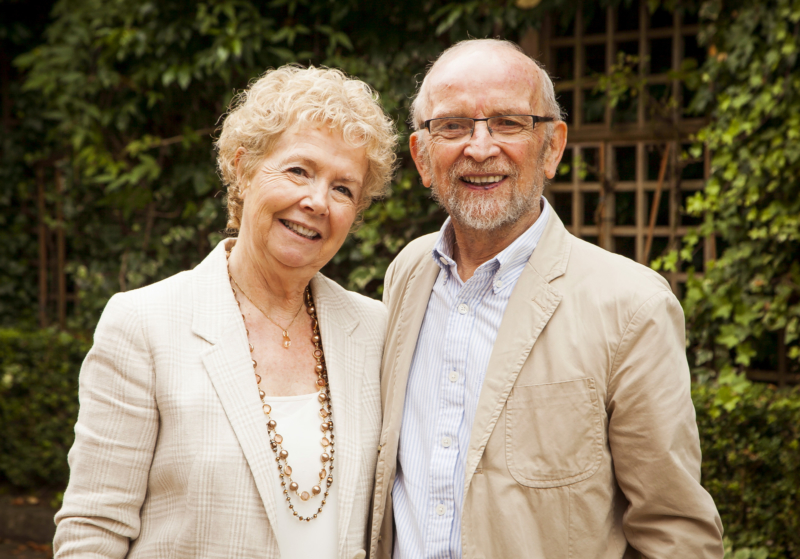 When the doctors told me I had heart failure, I thought my health would just start deteriorating bit by bit.

Rowley and his wife Brenda, NICHS Service Users from Bangor
This may sound familiar. Someone who is diagnosed with heart failure may start to think, 'My heart is failing, I can't do the things I used to do anymore'. This may make them feel anxious, worried, depressed or scared. They may start to behave differently; spending more time alone, not sleeping, perhaps drinking or smoking more - all of which leads to physical feelings of tiredness, weight gain, fatigue, and worsening heart health.
The person's carer or other family members may also experience a similar cycle of thoughts, feelings and behaviours. The patient and their carer or loved ones can become trapped in a vicious cycle of fear and depression from which they can see no way out.
We know we can help people living with heart conditions and in 2020, and together with health professionals we are developing our new Heart Strong programme.
This is a unique programme designed not simply to rehabilitate, but to support you to grow beyond your current abilities, fitness levels, confidence and self-belief. We are all made unique, and because of that we are all sewn together slightly differently, so this programme will be designed to teach the same basic fundamentals to all, but will be adaptable to the needs and ability of each person who takes part.
We will be piloting the Heart Strong programme in 2020.
Whilst our new services are in development why not find out more about Taking Control or one of the cardiac support groups in your area.