Support for Heart Conditions
Supporting people living with heart conditions
17
people in Northern Ireland have a heart attack every day
Whether you've just been diagnosed with a heart condition, or have experienced a heart attack and are now recovering, NICHS is here to help with all aspects of your recovery so you can:

Live your life as you want to
Feel happier and more confident
Maintain a healthy lifestyle going forward
Enjoy spending quality time with friends and family
Get a good night's sleep
At NICHS we understand that living with a heart condition can bring many challenges and that these are different for everyone. We've therefore shaped our services around these varying needs, so we can help you improve your mental and physical wellbeing – as well as supporting your family/carer – in the way that's best for you.
In addition to our existing heart support services, we've also now developed a new 'Heart Strong Programme' to provide ongoing support after cardiac rehabilitation.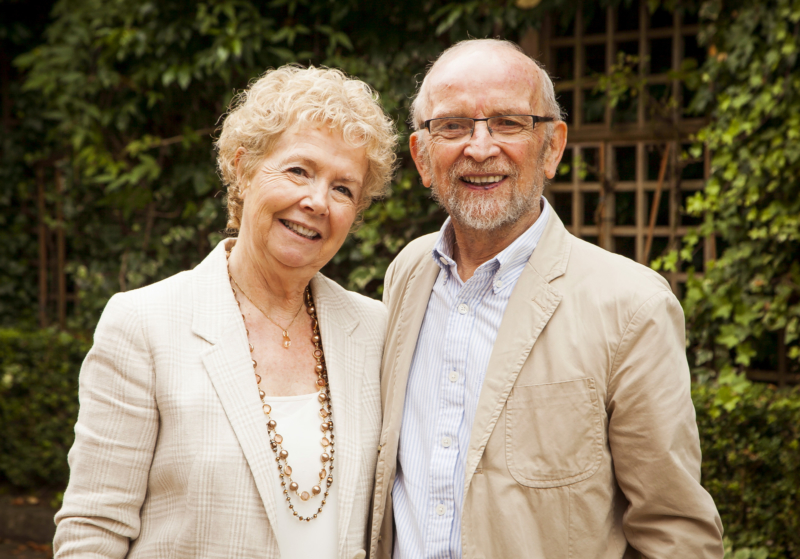 When the doctors told me I had heart failure, I thought my health would just start deteriorating bit by bit.

Rowley and his wife Brenda, NICHS Service Users from Bangor
Heart Strong Programme
Launching in 2020, our Heart Strong Programme is delivered in partnership with local cardiac rehab teams, providing a range of follow-on heart health and recovery services. These are specifically aimed at people who have completed their cardiac rehab and would benefit from continued support in their physical, emotional and mental recovery.
Our Heart Strong services include:
Walking groups: Available in the South Eastern Health & Social Care Trust area, these are suitable for low-risk heart patients. This service will continue beyond COVID-19 as a step-down service for anyone who has completed the Heart Strong Programme and starts exercising independently.
Cardiac instructor: NICHS will fund a Level 4 cardiac instructor within the Northern Health & Social Care Trust area, who will work with the local Cardiac Rehab Team to provide much-needed additional support.
Head Strong (online service launching in autumn 2020): Offering mental health education for people with heart conditions, this course is open to anyone in the community. It will run for two hours per week over two weeks and we also hope to make the course content available in both a live and pre-recorded webinar.
Please note: Referrals to the Heart Strong Programme can only be made via a member of your cardiac rehab team.
Our Heart Strong Programme is a new service, which we are keen to develop and build across Northern Ireland. In the meantime, you can also find support through our Taking Control Self-management Programme, which has also been adapted to support local people living with chest, heart and stroke conditions through these challenging times.