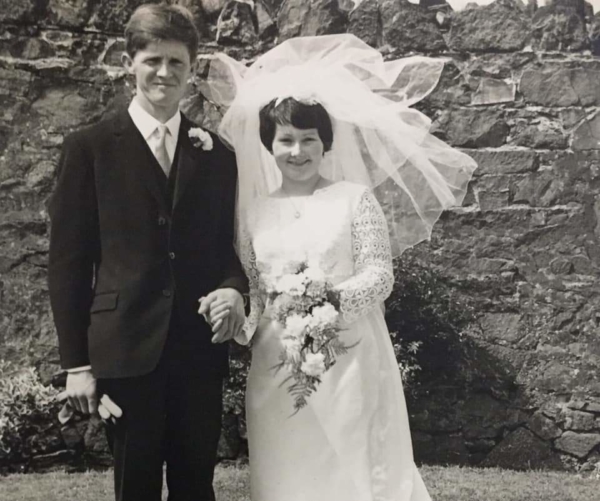 When Elizabeth's husband Norman passed away from a sudden heart attack at just 49 years old, she decided there and then to become more involved with fundraising for Northern Ireland Chest Heart & Stroke. Elizabeth established the Ballycastle Fundraising Support Group in Norman's memory and 27 years later, it is still going strong.
"A few of us got together – we were a small group but a very enthusiastic group! We've held many events over the years in aid of NICHS and raised a good bit of money. The people in Ballycastle are always very good in supporting us on our Flag Days and so many will go the extra mile to help us."
This year, with her annual fundraising plans scuppered by the pandemic and subsequent lockdowns, Elizabeth found that she had to get creative;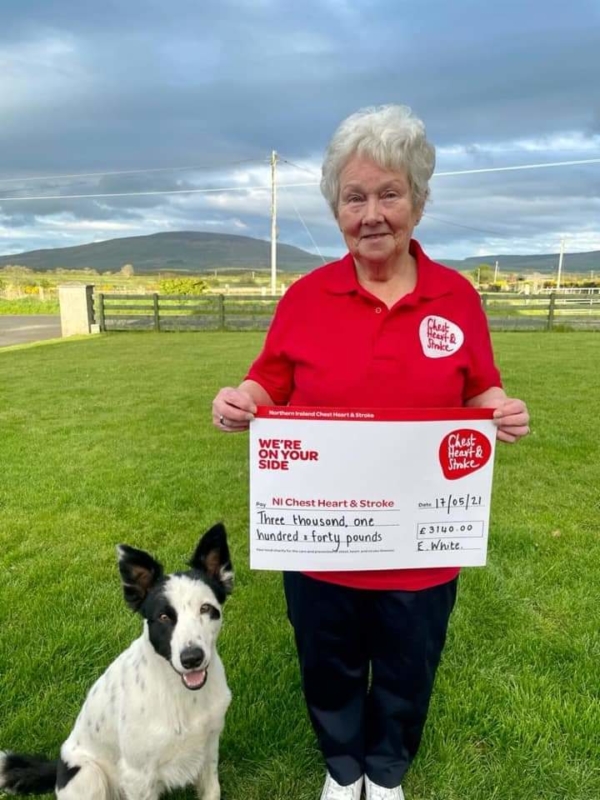 "We weren't able to get out and have our usual concerts or collect money. I knew I had to come up with something new. And that's really what inspired me to do my 75km walk for my 75th birthday, and the 75th anniversary of the charity." To date, Elizabeth's walk has raised an impressive £3,210;
"Everybody has been so good in supporting it. I had some big amounts and some smaller amounts but it all adds up. People just prove their genuineness and how kind they can be. I can't keep up with the total - it keeps going up and up!" Elizabeth has her personal reasons for supporting the charity but her fundraising group prove that no one rests untouched by chest, heart and stroke illness;
"I got involved because I have a passion for NICHS and there are so many people around with these illnesses who need support. Even within the group itself, our treasurer passed away after major heart surgery. Another member is in hospital at the moment following a stroke. Her brother also had a stroke."
"Most of the people in the group have family members with conditions that makes them want to get involved – so many people are affected."
Over 90% of our care services over the last 75 years have been funded by public donations and support. Fundraising efforts like those of Elizabeth are essential to enable us to continue to care for and support local people living with chest, heart and stroke disease.
Over 335,000 people in Northern Ireland suffer from chest, heart or stroke disease every day. If you're feeling inspired by Elizabeth's zest for fundraising, find out more ways to support NICHS, click here to find out more.