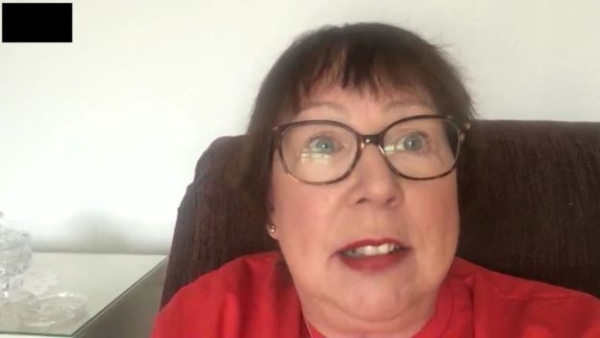 Magi Hogg, from Glengormley, says she "went on a bit of a downer" when she was told she was one of those who would have to stay indoors for 12 weeks because of the Coronavirus.
Magi, who lives alone, has bronchiectasis, which leaves her prone to chest infections and pneumonia.
But a weekly call from our respiratory support service helped her get back on track. Within a short time, she was doing 3km a day on her treadmill, which lifted her mood and enabled her to see things differently.
"When I first received the shielding letter, I was devastated at the idea of not being able to go outside for three months. But Kerry from NI Chest Heart & Stroke encouraged me to get back on the treadmill and think more positively. I started to think about the health workers and what they had to face," she said. "I was being asked to do nothing except stay in a comfortable house. I knew then that I could cope."
Three of Magi's four children live in England. One son still lives in Northern Ireland but had to stay at the end of the garden when he came to visit. Friends placed groceries on the doorstep and then left.
That prompted Magi to have a chair set up at her gate for visitors to sit in. She was then able to hold socially distanced conversations. The chair even had its moment of fame on Facebook as Magi posted pictures of people sitting in it.
Magi said of her time isolating alone: "I've been very lucky to have a strong support network around me, including NI Chest Heart & Stroke."