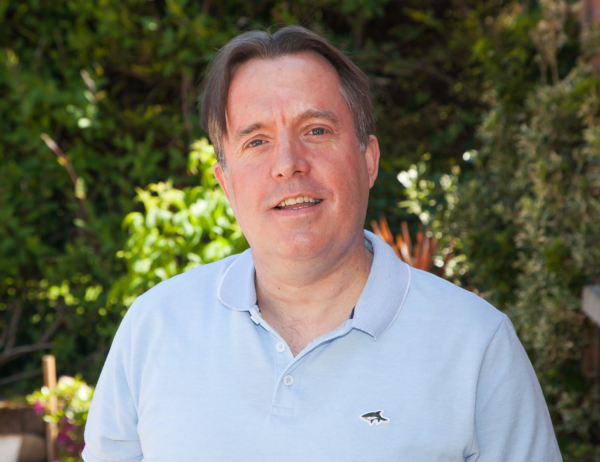 "Suddenly I was the patient and I found that very hard to accept. When the doctor referred me to NICHS, I thought – is he seriously sending me there, that's for old people. After just two sessions with NICHS, I realised how wrong I was!"

When Philip McGhee fell ill with COVID-19 in December he thought it would be something that he could manage himself – but he quickly realised that needed support.
Working in physio and occupational therapy, Phillip was used to guiding others through their recovery. Now the tables had turned.
Philip took part in our Taking Control Programme. "Sharing stories with other people going through similar bad health - the interaction was unbelievable. I realised that the course was for everybody, not just old people, not just stroke patients, everyone – especially if you're struggling with your mental health."
Phillip has suffered with asthma for the last 27 years and has damaged lungs from working in bakeries. He has always managed his health well but COVID struck him hard.
"The first two weeks I was bedridden. I could barely talk, barely breathe. I had flu-like symptoms; joint pain and aches all over. And I had a metal, chemical taste in my mouth which lasted for weeks."
"After about 5 weeks, I started to attempt to go for walks. At the start, the stairs were an absolute nightmare. Even now, five months down the line, I still get so fatigued. I used to walk for miles with my wife Anne, four or five times a week - my asthma never slowed me down! But now, after 20 minutes, my breathing is heavy."
"I always felt that I was a motivated person but COVID almost broke me completely. You give yourself a hard time and you are so angry at the injustice! But, after a few sessions with NICHS, I had started walking again, I had an action plan, I had goals."
"I am feeling a lot better, I still have sad days but now I think to the future. I hope to start swimming and to get back to work again."
"Because of NICHS, I was saved. It was a bright light in what was a darkened room for me."