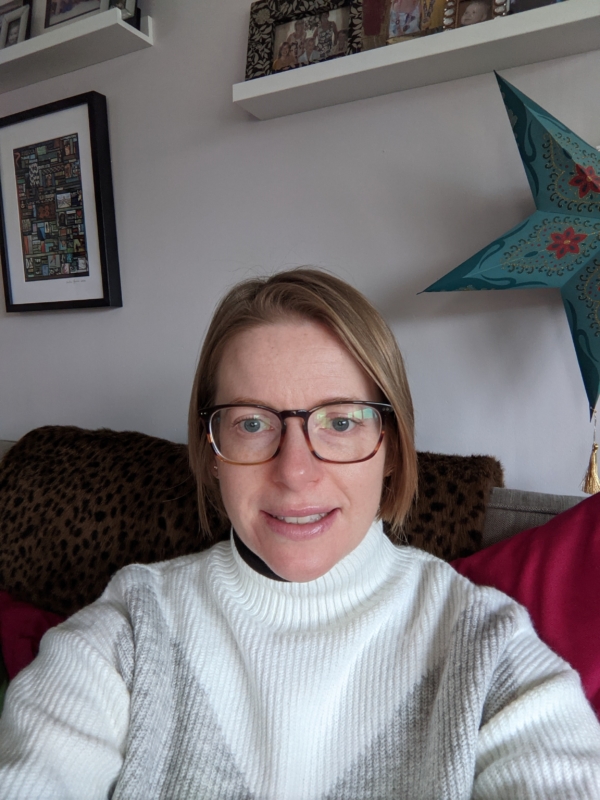 "We all thought we would get COVID, I just never thought it would be this bad. But I was young, I was fit, I was healthy. I had COVID at the start of April 2020 and I'm still not back to work and nowhere near back to normal."
40-year-old Rebecca Logan, a busy mum of two from Dundonald in Belfast was working as a bank nurse and taught 12 fitness classes a week before she took ill with COVID-19.
"I was working in COVID ED and, at the time, my family were saying to be careful! But I thought, it's alright I'll get it and I'll be fine, because I'm fit and healthy, and I didn't have any underlying conditions. Had I known it was going to be like this, I wouldn't have ever wanted to work there," says Rebecca.
At first Rebecca became dizzy and lost her sense of taste and smell. When she took a test and it was positive, she wasn't overly worried, and thought that's just how it was going to be for a few days, but by day fourteen, when she expected to feel better, she was a lot worse.
After five weeks Rebecca was still not feeling better.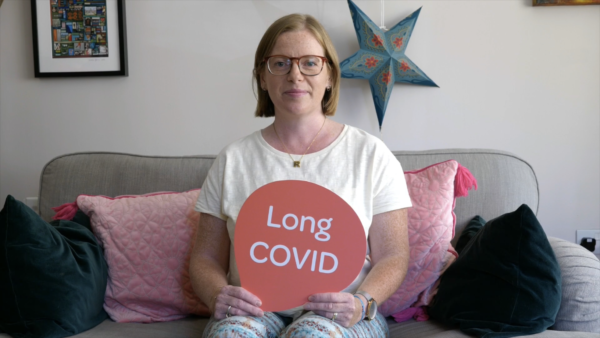 "The fatigue was horrendous, I developed joint pain and headaches, dizziness, brain fog…the list goes on."

"I wasn't ever admitted to hospital (thankfully!) but had to go to A&E a couple of times with my breathing. They wanted to admit me, but I pleaded with them. I just wanted to be at home."
Months later, Rebecca's symptoms were still ongoing. COVID has become Long COVID;

"I got breathless when I was tired. Some days I would wake up exhausted and the breathlessness would be there all day. The main thing was the pain and the fatigue. It was just awful."

Rebecca joined Northern Ireland Chest Heart & Stroke's brand new Long COVID Recovery Service.

"It was fantastic. We learnt breathing and relaxation techniques, and they got me into the habit of doing them regularly, which was really beneficial."
"The Long COVID Service didn't take the symptoms away, but it helped me to manage them better and gave me the tools to do that. I learned to set goals, goals that I was accountable for. Initially, my goal was to do 10 minutes of mindfulness three days a week. I soon realised the benefit of doing this to manage my symptoms. Teaching us to pace ourselves, to do the deep breathing and a body scan, these are techniques I still use every day".
"It was great to talk to others who understood what you were going through, a relief to know that you weren't on your own. Up until then, nobody had really taken any interest, outside of close friends and family. The girls in the group were all a similar age, I never thought 'Oh I'm really young here'. We could all relate."
"The NICHS staff were always there, pointing me in the right direction.
"Your friends and family care but they don't really get it. If you've had a really bad week, you'd go to the group, and it was encouraging to hear that you weren't the only one! Or if you've had a good week, you could share your success."
Rebecca is currently recovering slowly at home with the help of mobility aids and implementing the techniques she learnt through the programme.
"After the programme ended, I felt I wanted to do a fundraiser for NICHS, so my husband and daughters organised an outdoor quiz for my street and raised £170."
"I can't get my head around the fact that a charity is leading the Long COVID support here. I don't think people realise how important it has been. It's given me a lift, and even though I'm not 100% better, I can see a light at the end of the tunnel."
"NICHS's Long COVID Recovery Service receives no funding and relies almost exclusively on public donations. If you can, please donate to help them continue to help others. There are so many people like me who need their help and care."