2/3 asthma deaths are preventable.

Many of us don't realise how serious Asthma can be - but it can kill.
38 people died from asthma in Northern Ireland in 2017.
About one in 10 people in NI have asthma, including 36,000 children.
But YOU can prevent it.
Inhalers.

Take your preventer

every day

and carry your reliever

everywhere.
If you or your child are living with asthma, we have resources and information to help you manage this condition to help prevent dangerous asthma attacks.

Click on one of the links below to find out more about asthma.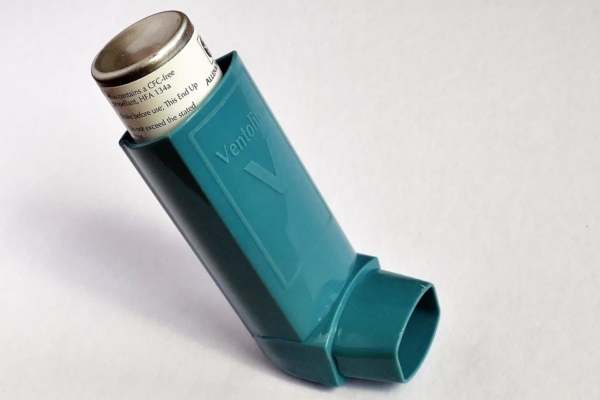 Join our Live Online Asthma Advice Clinic
Wednesday 29th June at 6pm
Join our live asthma clinic for parents and young people. With the summer holidays approaching its important that young people and their parents remember to stick to their usual routines and don't forget about their inhalers.
We are hosting this clinic to allow people to have immediate access to two of NI's leading experts on asthma. We will have demonstrations on good inhaler technique as many people with asthma are not getting the full benefits from their medication.
Getting technique correct, using a spacer and remembering to use your preventer will all hugely reduce the risk of an asthma attack.
Joining us on Wednesday 29 June at 6pm:
Dr Dara O'Donoghue - Consultant Paediatrician / Senior Clinical Lecturer, Royal Belfast Hospital for Sick Children / QUB Centre for Medical Education
Barbara Maxwell (Clinical Nurse Specialist) Lead Nurse Specialist. Support for children with difficult-to-treat asthma, and those requiring respiratory support.
To register for the clinic, click the button below and enter the code asthma1.
Download our Asthma Factsheet
Asthma videos
Check out our special Asthma episode of our Video Podcast, Heart to Heart
This episode is all about asthma, and the potential dangers if it is not managed properly. Our host Sarah Travers speaks to 9 year old Dara about what it's like living with asthma, and is also joined by Professor Mike Shields, a respiratory paediatrician with many years of experience of researching and treating patients with difficult asthma, and a board member for Northern Ireland Chest Heart and Stroke.
Check out our videos on:
The importance of your preventer inhaler
Taking your inhalers correctly
What to do if your child has an asthma attack