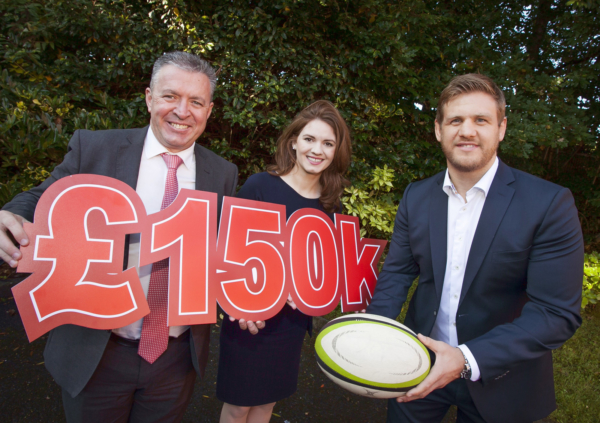 Chris Henry, an Ulster and Ireland Rugby legend, became an ambassador for Northern Ireland Chest Heart and Stroke after suffering a mini-stroke in 2014, at just 30 years of age.

The mini-stroke struck on the morning he was due to play a test match against South Africa. Chris later found out that he had a hole in his heart and had to undergo surgery, but he made a full recovery and was able to return to rugby just four months later for the 2015 Rugby World Cup.
In the years since, Chris has provided invaluable support to our work. In 2018, he was the face of our 'Mini Stroke, Massive Warning' campaign to help raise awareness of the symptoms of mini-stroke.
In 2018/19, he was awarded a Testimonial Season to mark his distinguished career in professional rugby. Chris chose to dedicate the year to raising funds and awareness to support our work. Events included a black-tie Gala dinner in Belfast City Hall, a golf day, a comedy night and a trek to Mount Toubkal in Morocco, all of which contributed to an outstanding fundraising total of £150,000.
Much of the money raised by Chris will go towards tackling physical activity in primary schools, something Chris believes passionately in.