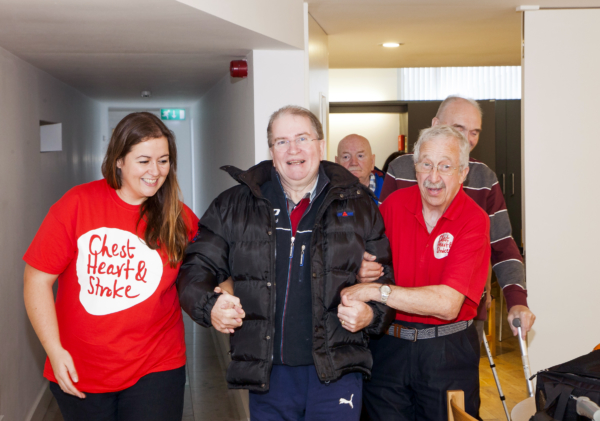 When you make a Will, you leave a legacy of care for your loved ones. A gift in your Will to NICHS provides a similar legacy to people with chest, heart and stroke conditions, funding vital care and support services as well as innovative research into these illnesses.

A life-changing legacy
Gifts in Wills fund more than a third of our life-saving care and support services, as well as our research and other prevention work, such as community health checks and educational talks.
In Northern Ireland almost half of all adult deaths are caused by chest, heart or stroke illnesses. We want to be there caring for people with these conditions and finding ways to prevent them in the first place – which is where gifts in Wills can make a huge difference.
Your Gift could help someone like Sean...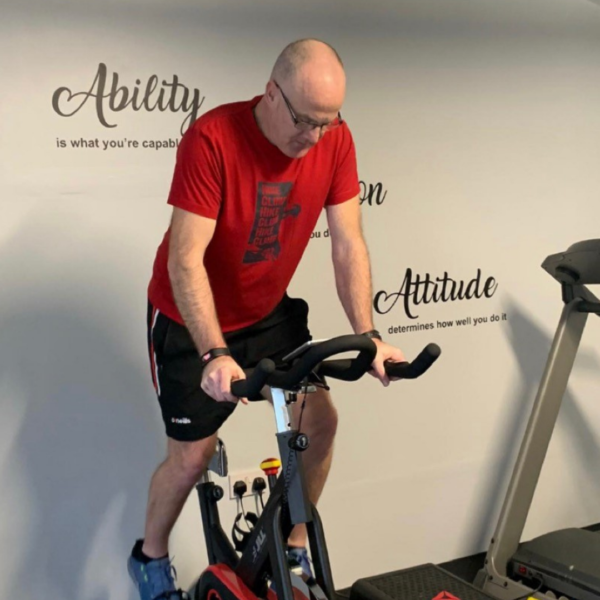 Sean O'Hare, 45 from Warrenpoint, underwent a serious heart procedure following a double stroke. He accredits Northern Ireland Chest Heart & Stroke (NICHS) for getting him back in his walking boots.
Prior to his stroke Sean, a teacher, was an extremely active man; a footballer, hill-climber, marathon runner and gym circuits trainer, he trained every day, and often multiple times per day.
Sean says; "Stroke to me was something that happened to really old people, those with a bad diet, who drank too much alcohol or indeed smoked - not me. I am a non-drinker, non-smoker, eat healthily - but it still happened."
Just a few days prior to his stroke, Sean was climbing Croagh Patrick in Co. Mayo. So, it came as a huge shock when, on a teacher training day in August, he started to feel extremely unwell;
"The power on my left side faded and I could feel my speech becoming a struggle as my face fell on one side. My colleague immediately phoned for help and an ambulance was summoned to my work place."
"After 5 days in Craigavon Area Hospital they confirmed that I had indeed suffered a double stroke. I had a problem with my heart where the Patent Foramen Ovale didn't close as it should have when I was a child."
Following corrective surgery in November 2020, Sean joined NICHS's PREP (Post Rehab Exercise Programme) and then completed the charity's 'Taking Control Self-Management' course.
Sean says; 'They were both very good. Brilliant. Top drawer. I couldn't recommend them enough. The NICHS programs explained what food to eat, what exercise to do, how to deal with fatigue, anxiety and mental strife. It just all fitted into place for me. You get so much out of listening to other people, their stories, how they were coping and dealing with things. You just learn so much."
Sean would describe his recovery as threefold: a physical, mental and emotional journey. So, following PREP and Taking Control, NICHS signposted him to 6 weeks of counselling support;
"From an emotional perspective, it was exactly what I needed at that time. While your loved ones are there for you, at the end of the day, you always feel like you're burdening somebody. With the counsellor, it was like I could just expel all the emotions out of my body."
Sean has been lucky and, after building back his strength gradually, would say he is almost 90% back to his prior self. He is delighted to be back in his hiking boots and returning to school teaching.
Thank you for considering a legacy gift. If you have any questions, please contact our Supporter Care team on supportercare@nichs.org.uk or (028) 9026 6743.