Heart Card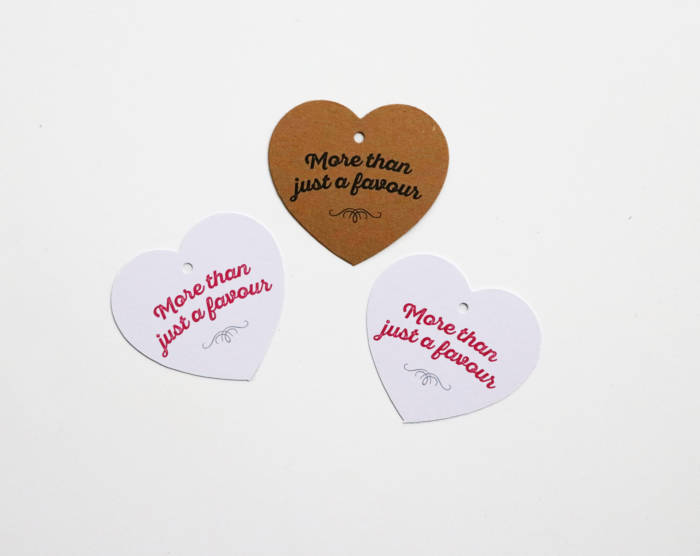 Heart Card
---
HEART CARD
Available in classic white or a rich rustic brown, our special heart cards will complement any table setting, while showing your support of people with chest, heart and stroke conditions in a clear but discreet way.
Featuring the words 'More than just a favour' and cut in the shape of a heart, our cards are ideal for use as backing cards for our pin badges, or as labels for champagne bottles.
Thousands of people rely on our vital services and, as almost 90% of our work is funded by you, we urgently need your support. Help us continue 'caring through COVID' by purchasing our special heart cards for your big day.
Please be aware that deliveries are taking a little longer to arrive than usual due to COVID-19. A member of our team will be in touch after you've placed your order to confirm an estimated delivery date.
If you're ordering items for a fundraiser, please contact our team and we'll do our best to ensure you receive your items in time.
Please contact our team on (028) 9032 0184 or email: events@nichs.org.uk
---
---