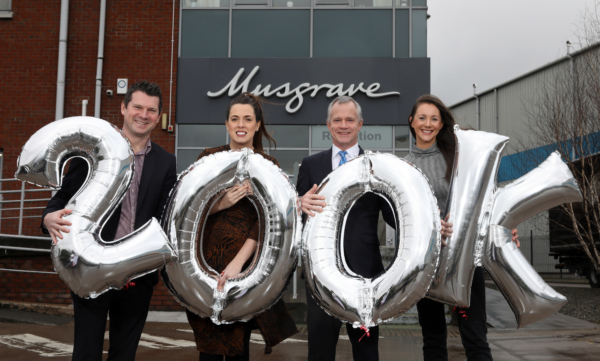 Local wholesaler, Musgrave NI, has celebrated raising £200,000 in just 4 years for leading local health charity, Northern Ireland Chest Heart and Stroke (NICHS). This extraordinary amount, raised by both MACE and Musgrave MarketPlace, enables the charity to support a staggering 3,372 chest, heart and stroke survivors each year through its free regional services.
Rowley Davidson from Bangor was diagnosed with heart failure and attended the charity's Taking Control Self-Management Programme, which teaches skills and confidence to help people manage their condition day to day. He says, "If NICHS hadn't been there and turned up when I needed them most, I don't know where I would be. They gave me back my life. Attending Taking Control and meeting others living with similar conditions helped me realise that there was still life to be lived."
With over 70 MACE stores located in the heart of communities across Northern Ireland, and three regional Musgrave MarketPlace branches in Belfast, Pennyburn and Lurgan, partnering with a local charity such as NICHS was a clear choice as it operates local services across the province and most importantly, 100% of the charity's funds are spent within Northern Ireland.
As well as raising money to support local people affected by chest, heart and stroke conditions, MACE and Musgrave MarketPlace have also worked with NICHS to provide health and well-being initiatives throughout the year for both staff and customers in local communities, including hosting pop up blood pressure and Atrial Fibrillation (irregular heartbeat) checks in stores.
Declan Cunnane, Chief Executive of Northern Ireland Chest Heart and Stroke commented, "Across Northern Ireland there are over 335,000 people living with a chest, heart or stroke condition. We offer practical and emotional support to individuals and families affected by these illnesses at what can be a difficult time in their lives. Over 80% of our work is funded by the public. We are extremely grateful to MACE and MarketPlace customers and staff for raising these vital funds to support our services."